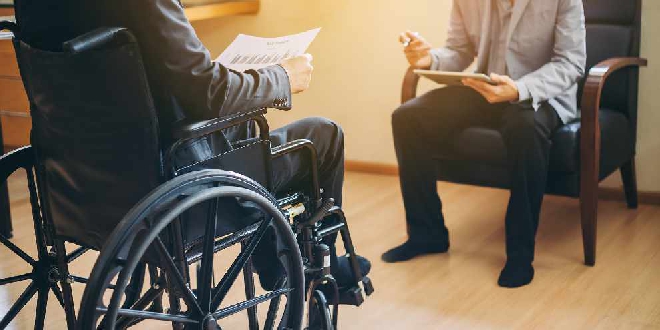 PIC: BigStock
The City of Rockingham hosted the first of two disability engagement events, to raise awareness with local business representatives about the importance of employing people with disability.  
Held on Wednesday November 27, more than 140 guests heard from a range of keynote speakers on the subject.
Speakers included Mayor Barry Sammels, Chairperson of the Disability Services Commission Bruce Langoulant AM, WA State Manager of National Disability Services Julie Waylen, and Team Coordinator at BizLink Rockingham Stephenie Fielding.
City of Rockingham Mayor Barry Sammels said the City was proud to provide leadership and advocacy on this important issue.
"As a major employer in the community the City is focused on providing opportunities for people with disability," Mayor Sammels said.
"Based on 2016 data, 4.2% of people living in Rockingham identify as living with disability. Currently, only 1.4% of the City's workforce identify as living with disability.
"While we can't bridge that gap overnight, it is our goal to do so by 2027.
"Our first step towards this is having our directors and managers identify up to six positions specifically for people with disability, with the intention of having these new employees in place by mid-2020.
"This will be supported by mandatory disability awareness training for all employees, and training programs for supervisors and managers on leading and retaining a diverse workforce."
The next disability engagement event will connect employers with disability employment providers, and will take place on Thursday February 20, 2020.