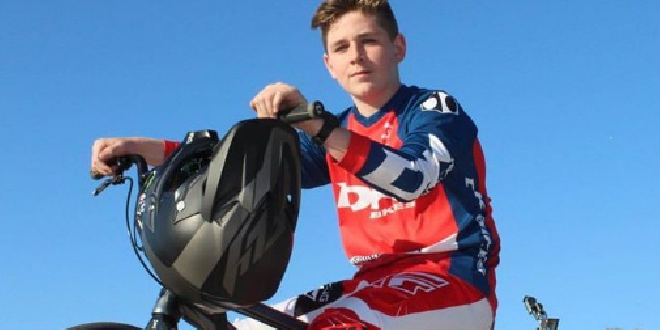 Junior Sportsperson of the Year, Jordan Callum. PIC: BMX Australia/Facebook
A cricket team, soccer club, BMX rider, cricketer, outrigger canoeist, AFL footballer and tri-athlete are among the winners of this year's City of Rockingham Sports Star Awards.
The winners of the awards were announced at the Gary Holland Community Centre and recognise the sporting excellence and achievements of local community members.
Now in their 21st year, the Sports Star Awards continue to grow in capacity as one of the premiere sport awards events on the local calendar.
With more than 120 guests in attendance, including 24 finalists from all walks of life, the event acknowledges those who have individually, or as part of their clubs, shown outstanding achievements in their chosen sport.
Mayor Barry Sammels said the City considers sports to strengthen our community by supporting mental and physical health as well as creating and supporting social networks.
"Sports Star has been a long running recognition program for our teams, volunteers and individuals who are committed to local sports and who express a high standard of expertise and skill in their chosen area.
"We have an active and talented sports community, with some of our Sports Stars achieving at state, national and even global levels.
"It is great to see the tradition continue and I feel honored to be part of the Sport Star Awards again. I would like to congratulate all our finalists as well as this year's winners."
This year's prize pool consisted of a total of $20,000, including cash prizes, gift packs, vouchers and personal fitness packages.
2017 Sports Star Award winners:
Club of the Year: Rockingham City Football Club
Team of the Year: Singleton Irwinians Cricket Club A Grade
Senior Sportsperson: Steven Ware (Triathlon/Cycling)
Junior Sportsperson: Jordan Callum (BMX)
Sportsperson with Disability: Leon Larkins (Outrigger Canoe Racing)
Volunteer of the Year: Peta Hogarth (Cricket)
John Brown Memorial Award: Aaron Naughton (AFL Football)