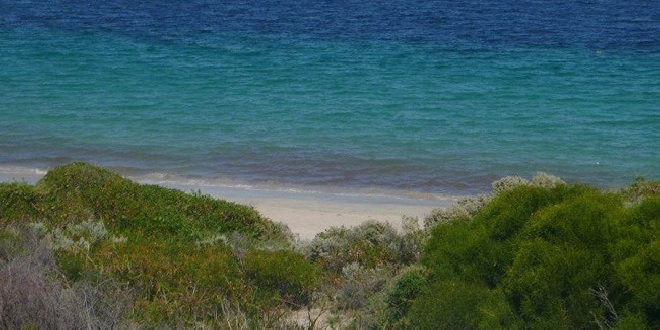 PIC: City of Rockingham
The City of Rockingham and the Department of Health are warning people to avoid contact with an algal bloom currently located at Secret Harbour and Safety Bay beaches. 
Known as Trichodesmium, this algal bloom is currently located off-shore at Secret Harbour Beach, Safety Bay Beach and also at The Pond.
Warning signage has been erected in these locations and will remain for the duration of the bloom.
Trichodesmium is a natural phenomenon in coastal waters that can lead to seasonal algal blooms depending on weather conditions – such as ocean currents and warm calm weather.
For more information visit https://bit.ly/3vFmDxF