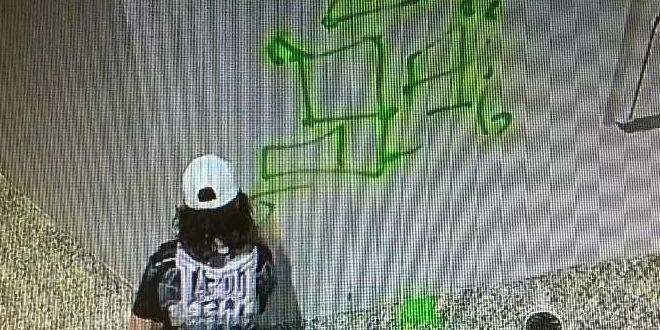 PIC: Secret Harbour Dockers Sporting Association Incorporated/Facebook
A local sporting club in Secret Harbour has released CCTV images of a youth vandalising their building.
The vandal is pictured spraying the Golden Bay Pavillion with bright green paint before riding away on his bicycle.
The Secret Harbour Dockers Sporting Association posted the images to their Facebook page in the hope someone would recognise the offender.
"We lease the building from council and are responsible for all associated costs like electricity, gas, water etc," the post read.
"We are also responsible for the costs of any vandalism and graffiti. We are a not for profit organisation that returns any excess funds to our football and cricket clubs.
"That is why acts of vandalism like this takes money directly away from our kids and parents who support us.
"We hope you will come to us and make amends before we hand the complete footage to the authorities."