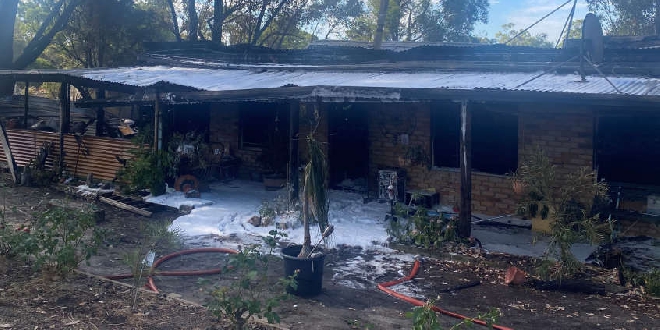 The house was destroyed. PIC: WA Police
A man has been charged after he allegedly lit a fire in a 44 gallon drum which destroyed a house, two caravans, a shed and two cars in Serpentine.
Between 9am and 11.50am on Wednesday, December 29, the man was at a semi-rural property on Wattle Road.
He allegedly lit a fire in a 44 gallon drum which was being used as a fire pit in the backyard of the property.
The drum contained rubbish and plant materials.
The man allegedly failed to extinguish the fire and it began spreading to the house, two caravans and a shed which contained two cars.
The damage bill is over $600,000.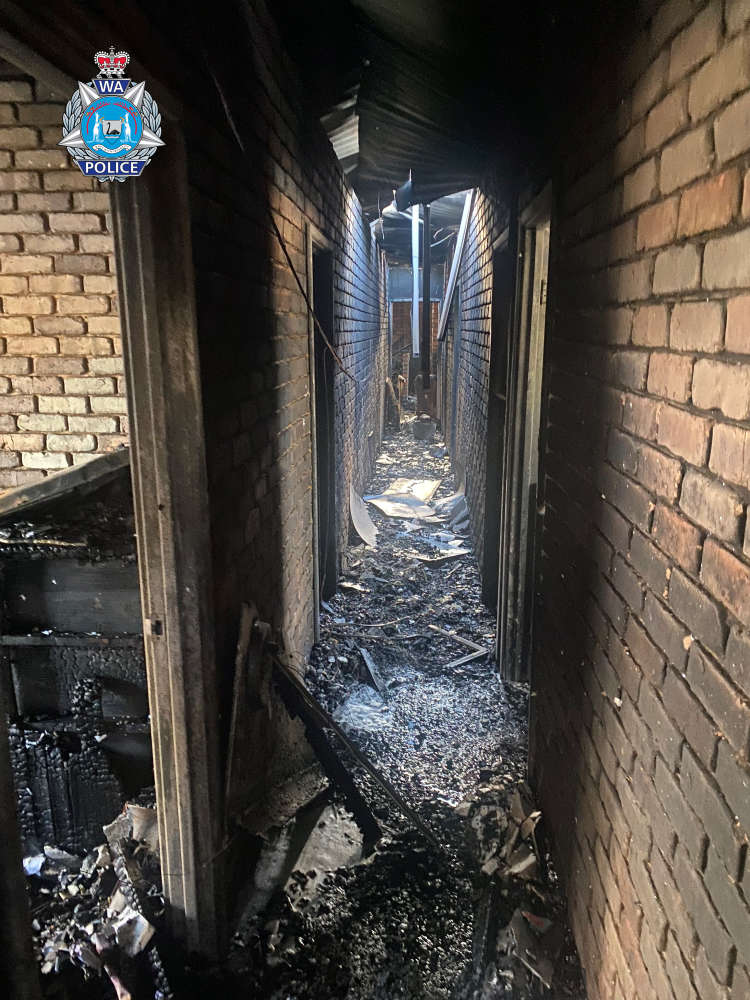 PIC: WA Police
Firefighters managed to stop the fire from spreading to neighbouring properties before they extinguished the blaze.
The Shire of Serpentine-Jarrahdale was subject to a total fire ban on the day of the fire.
The 48-year-old Serpentine man has been charged with breach of duty which carries a maximum prison sentence of 15 years.
He is next due to appear before the Armadale Magistrates Court on January 18.