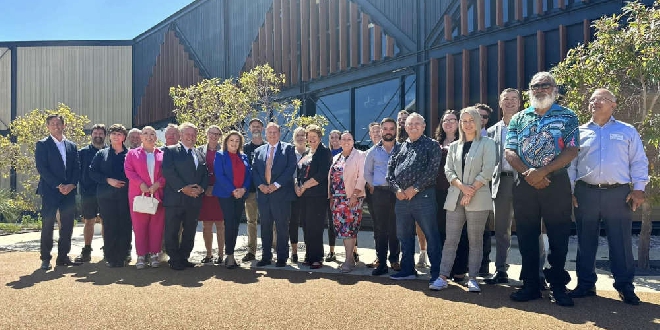 Over $450,000 in State Government funding will help a number of businesses in the Peel region with projects that stimulate growth and create more job opportunities.
Six local businesses were successful recipients in the latest round of the Regional Economic Development (RED) grants program.
Groundswell Drivethru will use their $150,000 grant to establish a dedicated roasting and chocolate-making facility in Mandurah, with the beans used to manufacture freeze-dried coffee and milk products at FIPWA's Food Technology Facility.
Honey West will use a $100,000 grant to purchase equipment to transition from a wholesale to a retail business, and increase its pollination services in the Shire of Boddington.
Herron-based Thorny Devil Brewing Company has been awarded $100,000 to purchase new brewery equipment, which will enable it to increase production capacity and efficiency. ‍
Peel Tyre Service will use a $43,000 grant to install a heavy-duty wheel and tyre changing machine, and create an outdoor undercover work zone for agricultural and commercial operations.
Dolphin Quay Cruises has received $30,000 funding to hire a vessel to determine the feasibility of running cultural tours, to explore the rich Aboriginal cultural history of the Mandurah region.
Salt & Ember Glamping will use their $30,000 funding to develop upscale camping accommodation in the Peel region.
"As the fastest growing region in Western Australia, the Peel offers a vibrant range of investment and growth prospects, especially as it continues to expand in export-oriented sectors such as agriculture, manufacturing, and tourism," Regional Development Minister Don Punch said.
"The most recent round of RED Grants provides strong backing for these key growth sectors, empowering businesses to expand their operations.
"The funding will facilitate capacity building, promote job growth, and provide skills development opportunities in Peel, resulting in positive outcomes that extend beyond these businesses and resonate throughout the entire region."