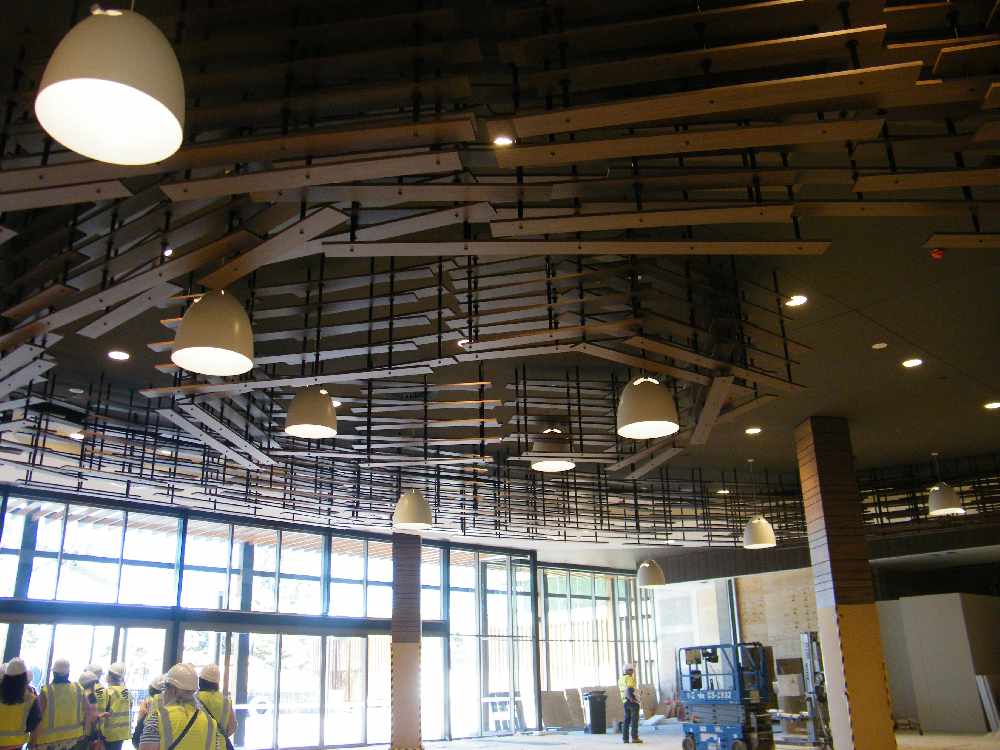 PIC: Taylah Strano
With the opening date set for later this month we went behind the scenes to take a closer look and update you on the progress.
Centre Manager Jacqueline McKenzie announced the new $350 million redeveloped centre would open on March 22.
David Jones will anchor the centre with the state's first store featuring a new award-winning design.
The retail giant unveiled plans for opening day celebrations including a champagne breakfast and late night in-store DJs.
Swedish clothing brand H&M and beauty giant Mecca Maxima are also expected to be popular with shoppers.
The redevelopment plan also featured a new alfresco dining area complete with water displays.
CLICK HERE: To see new retailers announced
CLICK HERE: To see new dining options
The centre will be divided into four malls with a 'heart' centre and designed to capture the Mandurah lifestyle and how it revolves around two individual waterways.
On half has been designed and styled around the theme of the estuary with wooden planks and panels featuring as ceiling decoration.
The second half represents the beach waterways with cool shades of blue and a mosaic pattern plastered onto the ceiling.
The new renovated food court will be divide across two sections, one with all new outlets close to the outdoor children's playground.
The other, an outdoor alfresco setting with contemporary exciting food options, including the first ever bar style restaurant to operate at Mandurah Forum
David Jones will be located at one end of the centre close to the Australia Post and Coffee Club outlets, while H&M will be housed at the other end of the fashion mall not far from Target and the central point of the malls.