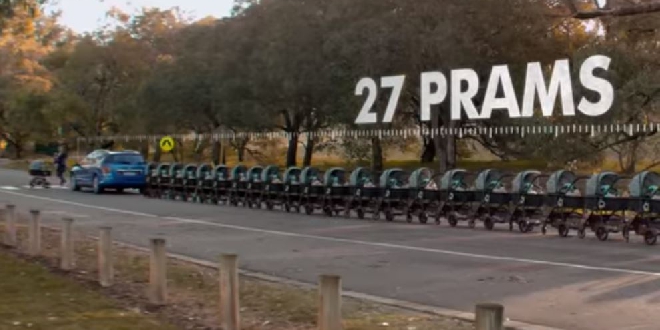 PIC: Road Safety Commission
The State Government has launched a confronting $1.1 million campaign on distracted driving.
As part of the campaign, two television commercials make drivers aware of the distance they travel when their eyes are not on the road ahead.
In one commercial, a young woman travelling at 60 km/h on a suburban street is distracted by changing music on her phone.
With the driver distracted for just two seconds, the car travels 33m with potentially devastating consequences.
The second commercial focuses on regional motorists, showing a driver travelling at 100 km/h who takes his eyes off the road for just two seconds to rummage around in his glove box.
In that time, his vehicle has travelled 55m.
Road Safety Minister Michelle Roberts said driver distraction can be deadly.
"Drivers always need to keep their attention firmly on the road," she said.
"Distracted driving can have fatal consequences for the driver, their passengers, pedestrians, cyclists or other road users.
"I hope this new campaign will lead all Western Australians to think about their driving and realise that even a brief moment of inattention could have lifelong consequences."
Of the 159 people who died on Western Australian roads in 2018, the WA Police determined 18 per cent of the deaths occurred in crashes where inattention was a factor.
Road Safety Council figures show despite 95 per cent of WA drivers acknowledging the danger of using their mobile phone while driving, 50 per cent still continue to do so.
The two-year Distance of Distraction campaign will be funded from the Road Trauma Trust Account.