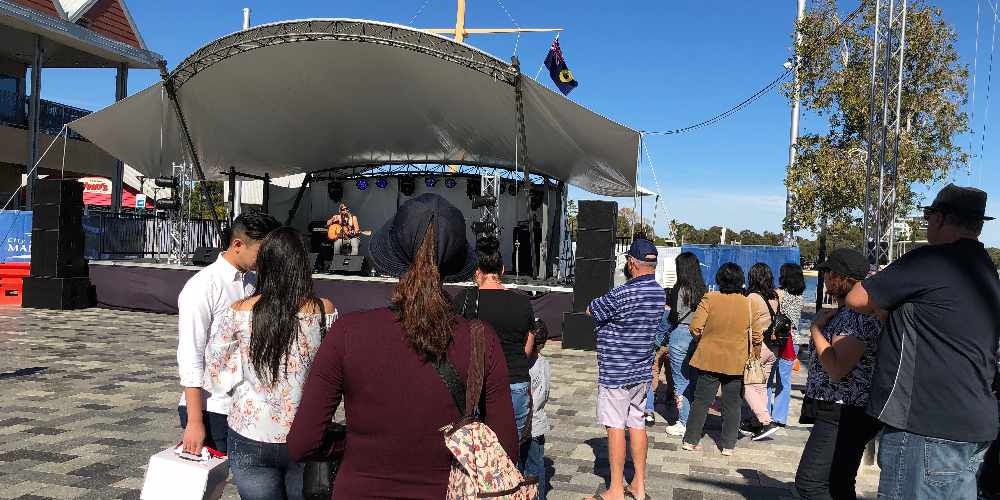 PIC: Stretch Festival Main Stage - Tracey Barnett
Today and tomorrow head to Mandjar Square on Ormsby Terrace to check out Mandurah's premier arts festival.
Even the weather has turned out for the 2018 Stretch Arts Festival, which aims to promote, nurture and celebrate the talent and works of established and emerging artists in the local area.
Mayor Rhys Williams said, "This year's Stretch program offers and beautiful array of culture, creativity and mind-stretching experiences. We invite you to share in the celebrations with us, to reflect with us, and to join us on our journey of self-discovery as we shape this new chapter for our city together."
Market stalls, food trucks and booths for local initiatives are abuzz with people and the air is filled with music.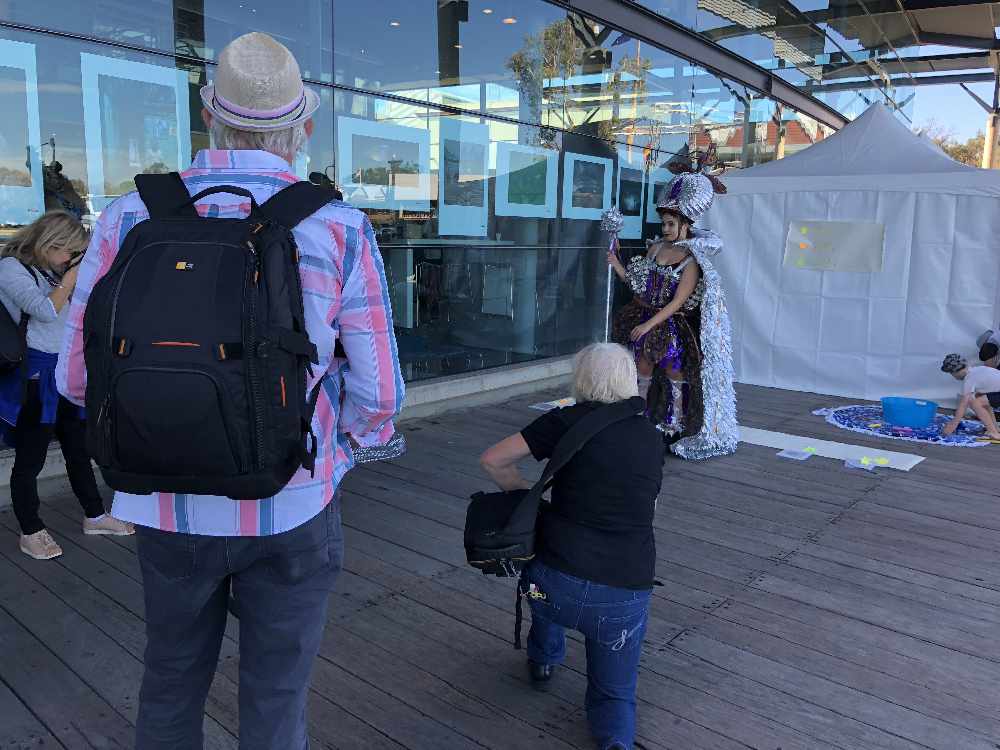 PIC: Wearable Art Mandurah

There's entertainment for all ages, and different things to do and see.
Kids can take part in a live Foosball game or take part in the Chalk of Fame.

PIC: Chalk of Fame
There's a string of acts appearing on the main stage, including established WA artists Tracey Barnett, Carla Geneva and the John Read Trio, and a host of other sideshows throughout the festival.
An extension of the footprint project 'Walking Together With Pride' is in place to explore the impact of single-use plastics on the Mandurah environment.
School students and community groups have created footprints incorporating single-use plastics to raise awareness of the harmful impact they have on the environment, particularly the Peel inlet and surrounding waterways.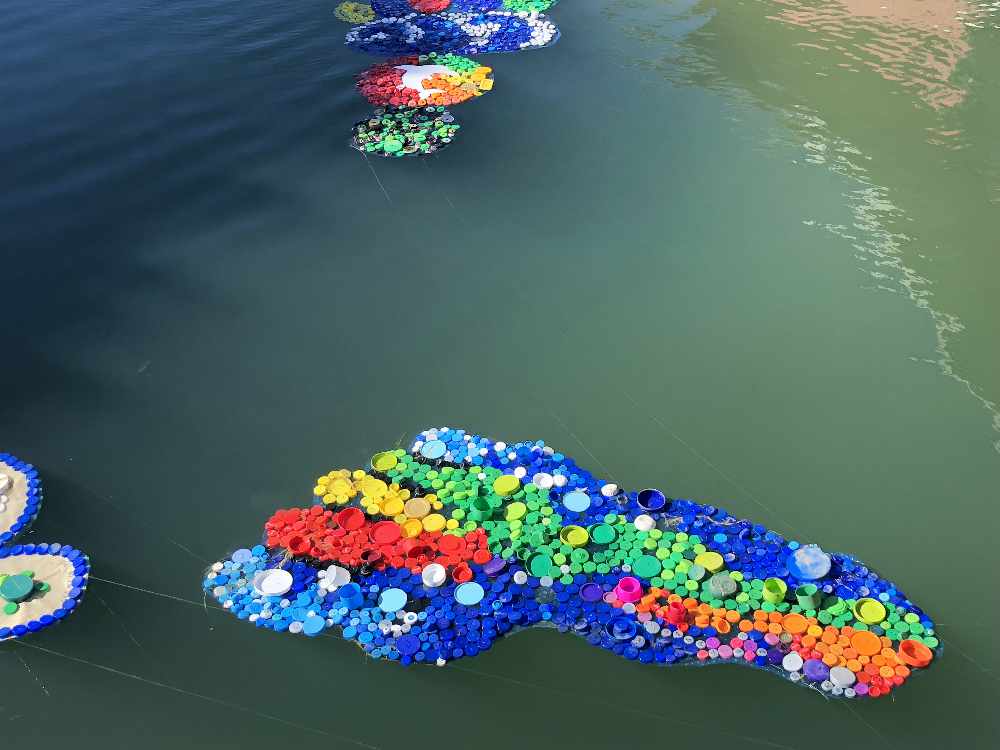 PIC: Put a Lid On It - Walking Together with Pride footprints
Highlights include the Stretch Hydrodome Project, a 360 degree film that explores our connection with Mandurah's waterways, Bindjareb heritage and 21st century recreation; the String Symphony, a large-scale, interactive performance including a giant illuminated puppet and the Trickle to Torrent Parade, a collective phonic experience you can participate in by bringing your phone and a portable speaker to turn the sound of a drop of water into a waterfall.
The Festival goes until 10 tonight and is back tomorrow from 10am til 4pm with plenty to see and do.
Find out more and view the program at http://www.mandurah.wa.gov.au/stretch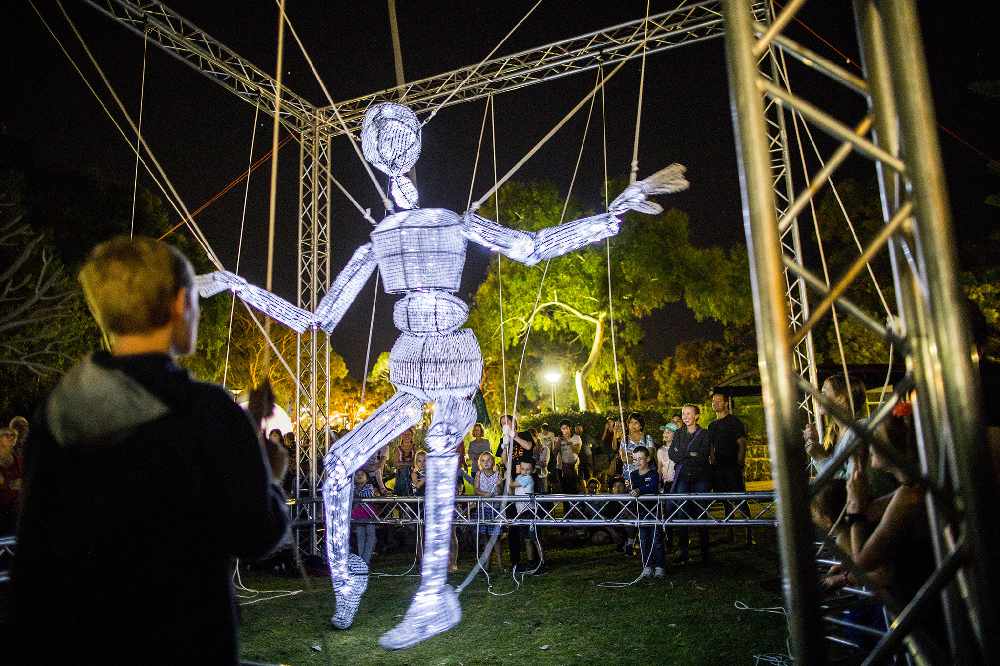 PIC: String Symphony Giant Illuminated Puppet - Supplied by City of Mandurah