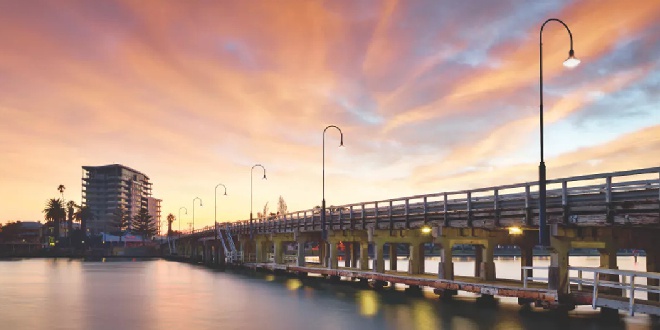 PIC: City of Mandurah
The City of Mandurah is offering the public and residents a slice of Mandurah's history from the old Mandurah Bridge.
Last night community members gathered to celebrate the completion of the new Mandurah Bridge.
The four lane, million dollar structure replaced an out-dated wooden traffic bridge, connecting Halls Head to Mandurah mainland.
With the old bridge now fully taken apart the City of Mandurah are offering residents a slice of the city's history, with pieces of timber from the old structure up for grabs.
Some of the reusable wood reclaimed from the Mandurah Traffic Bridge Replacement project will be used in parks and gardens.
As promised throughout the bridge replacement process, the City will also share some of the timber with individuals and groups in the community, to secure a special part of Mandurah's past.
Mandurah residents, and those that own property within the City of Mandurah, are invited to register their interest for a piece of the limited commemorative timber.
The amount of wood available to each person will be determined once the City confirms how many people are interested.
People who don't live in Mandurah, but share a special connection to the bridge, will also be allowed to apply for the timber.
To register your interest, click here.
Community members will have until Friday, May 18 to register.