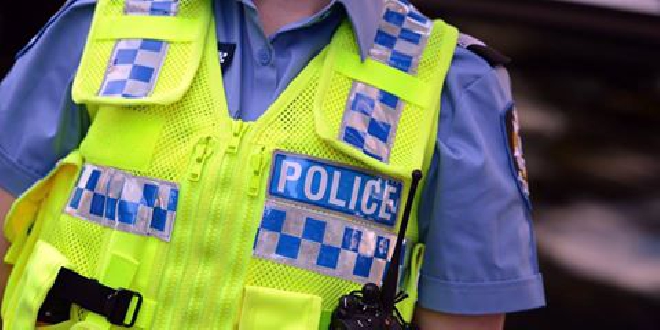 PIC: File
Rockingham detectives are investigating after a group of teenagers were assaulted while camping at Naval Base.
In the early hours of Sunday morning a group of teenagers were held at knife point and robbed, with one of the boys suffering a cut to the head.
Police said around 6.30 on Saturday May 12 the group, aged between 15 and 18, set up camp on Horse Beach to spend the night fishing.
Sometime after midnight a group of six to 10 men walked into the camp threatening the teens and demanding their fishing rods.
One of the men struck an 18-year-old on the head causing a cut that required two staples to close.
A second offender threatened another 18-year-old with a knife.
The men forced the victims to lie on the ground whilst they searched through their bags and stole fishing rods along with other personal items.
The man armed with the knife is described as 20 to 30 years of age, with fair skin, 190cm to 200cm tall, with a large build and protruding stomach, short brown hair and facial stubble.
He was wearing light coloured long pants and a singlet.
The other men are described as follows:
· About 19 years old, fair skinned, 175 to 180cm tall, with a slim build and blonde hair. He was, wearing a singlet and shorts;
· About 25 years old, tanned skin, 185 to 195cms tall, with a dark beard or moustache. He was wearing a blue hoodie and dark pants;
· About 19 years of age, fair skinned, 165 to 170cms tall with long brown hair; and
· The remaining men are 20 to 25 years of age, fair skinned, wearing dark coloured shirts and
dark coloured shorts.
Rockingham Detectives are appealing for information in relation to the incident, they'd like to speak to anyone with information, or dashcam vision of people in the area from 4pm Saturday to 1am Sunday.
Detectives would also like to speak to the owners of the following three cars parked in the car park of the beach on Riseley Road on the day of the incident.
A white Holden Rodeo, similar to an 89 model with four doors.
An orange Holden Commodore SS, around a 2010 model sedan.
And a white Holden Landcruiser utility, around 2000 model, with stickers on the rear, black rims and a lift kit.
If you can help Police ask you contact Crime Stoppers on 1800 300 000.