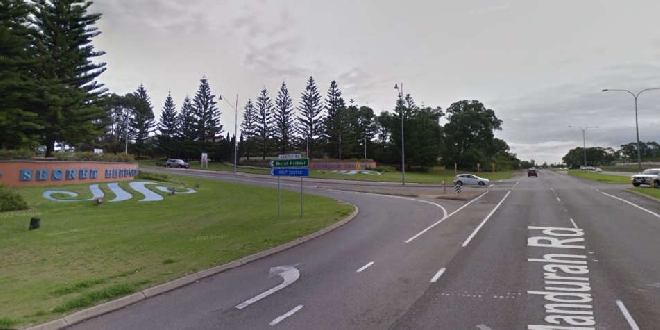 The Mandurah Road and Anstey Road intersection came in at fourth on the RAC's top 10 riskiest. PIC: Google Maps
Three local intersections have made it into the RAC's top 10 riskiest in the metro area.
RAC's Risky Roads Survey received more than 10,000 nominations from West Australians, identifying busy streets, highways and intersections in desperate need of safety upgrades, across Perth and Mandurah.
The Mandurah Road and Anstey Road intersection in Secret Harbour came in at fourth with issues including there being little chance to turn or cross traffic, the speed limit is too high and the area requires traffic lights and a roundabout.
The Baldivis Road and Kulija Road intersection in Baldivis was sixth.
Issues included a confusing layout and little chance to cross traffic.
The notorious Ennis Avenue and Royal Palm Drive in Warnbro came in at ninth.
Works are currently underway to install traffic lights at the intersection.
RAC General Manager External Relations Will Golsby said the Risky Roads Survey shines a spotlight on safety issues that can often be overlooked.
"Driving or cycling to work shouldn't be a stressful or dangerous experience, but unfortunately that's the reality for many in Perth," Mr Golsby said.
"This survey result shows there's an urgent need for safety treatments across metropolitan Perth. There are some great opportunities for low-cost intersection upgrades and better walking and cycling paths."