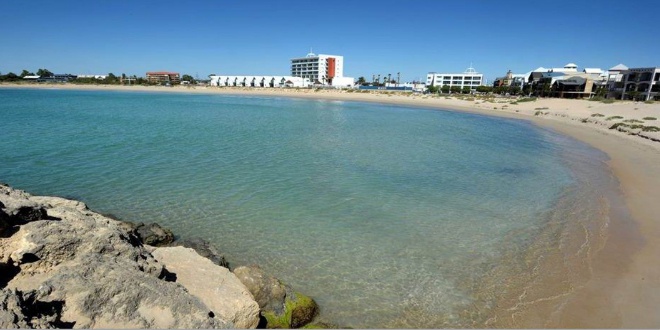 PIC: Supplied
This public holiday Monday will see more than 350 swimmers from around Western Australia take to the water in Mandurah for the Swimming WA Open Water Swim.
Round 10 of the Swimming WA Open Water Swim series will be held in Mandurah with a range of prizes on offer.
Swimmers of all ages and fitness levels will compete in a variety of swimming distances from 500 metres up to 5 kilometres, with Swimming Clubs from all over WA to competing for the Club Premiership.
Clubs will be competing for the Jeanette Bailey cup and prize money.
Also up for grabs is the Kevin Holtom Club Participation Shield for the club with the most participants in the open water swim event based on their membership size.
Both Jeanette and Kevin are life members of Swimming WA and well respected open water swimmers.
Mandurah is in for a busy weekend of swimming also playing host to the WA Country Pennants event at the Mandurah Aquatic and Recreation Centre.
The event will bring together 30 swimming clubs from regional WA.
Swimming WA will also host their annual SunSmart Club Championships over the weekend at HBF Stadium.
Since starting in 2017, the OWS series has seen record crowds attend events at beaches around the state including Cottesloe, Busselton, Harvey Dam, Rockingham and more.
The series attracts more than 6000 swimmers over the summer with the final event scheduled for March 24 in the Swan River.
Online registrations for Round 10 Mandurah will close tonight at 10pm, however there are registrations available on the day.