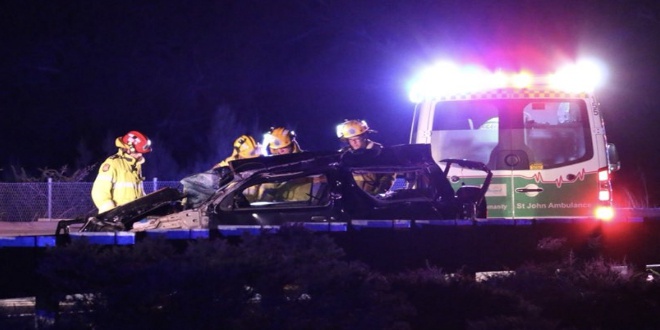 PIC: Twitter / Texas Reeks
The Kwinana freeway southbound was closed earlier this morning following at crash at Lakes Road near Stake Hill.
Around 2.50 this morning a crash near Lakes Road forced the Kwinana freeway southbound closed.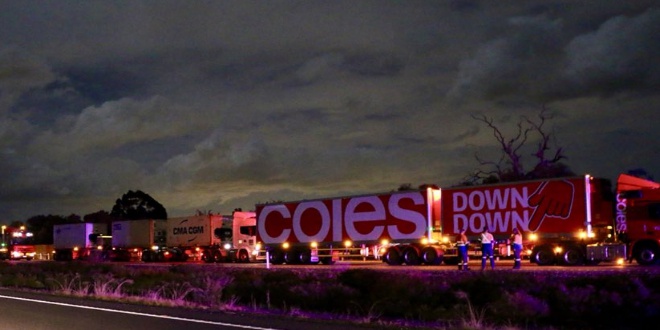 It's understood a car clipped the back of a truck causing it to roll and plough into a barrier.
Truck drivers were forced to wait on Kwinana freeway while the crash was cleared and the road reopened.
St John Ambulance crews, Police and Fire services attended the scene.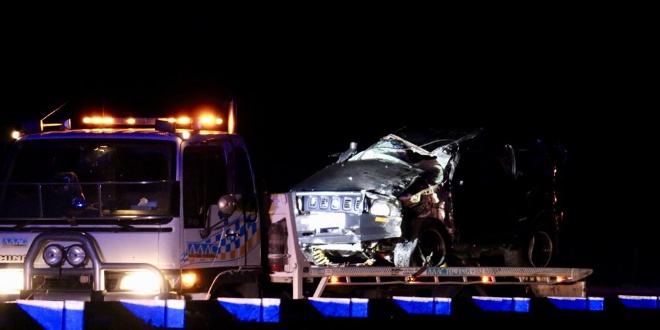 PICS: Twitter / Texas Reeks
Kwinana freeway southbound lanes closed at about 0210 this morning due to a crash. It's believed a vehicle clipped a truck causing the car to roll. Southbound traffic was directed to turn around while truck drivers were forced to wait until it reopened. #perthnews #crash #peel pic.twitter.com/IJhv0aFK9X

— Texas Reeks (@TexReeks) May 30, 2018