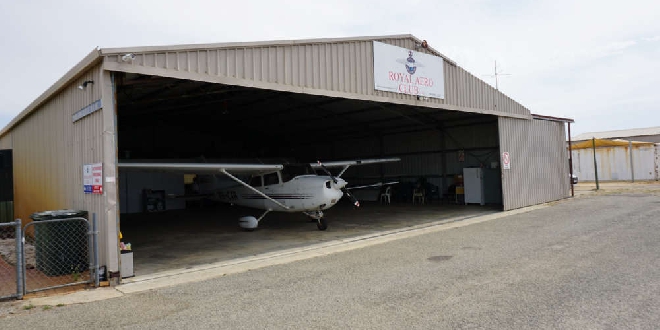 The small plane flipped at the Murrayfield Airport. PIC: Royal Aero Club of WA
Two people have been conveyed to hospital after a small plane flipped onto its roof near Mandurah.
It happened at the Murrayfield Airport in Nambeelup around 10.45am on Monday.
A DFES spokesperson said three people were in the plane at the time and managed to free themselves.
A St John spokesperson said two people, a woman in her 30s and a man in his 40s, were taken by ambulance to Royal Perth Hospital with non life-threatening injuries.
It's not yet known how the plane flipped.