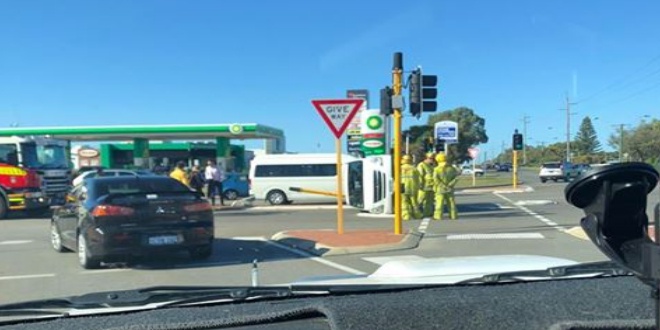 PIC: Jarrod Fraser
A van has rolled at the intersection of Read Street and Chalgrove Avenue hitting a traffic light.
Around 9am this morning a car and van collided at the Read Street and Chalgrove Avenue traffic light intersection out the front of the Rockingham Shopping Centre.
The van rolled onto its side and knocked over a traffic light controller.
The van has just been towed away after remaining flipped on its side for the last hour, traffic is now flowing as normal.
It's understood no one was injured.