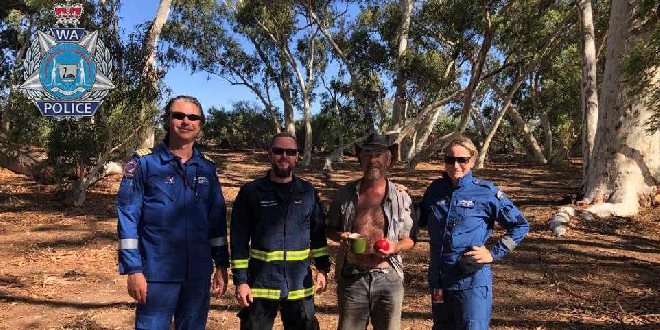 PIC: WA Police
A Waroona man stranded on a remote WA four-wheel-drive track has been found alive and well.
Phillip Blampied left his Waroona home at the end of December and was supposed to return from his trip to the Talawana Track and Canning Stock Route last week.
Police said he arrived at Well 4, and after discovering it had no water, turned around to head back to Well 6.
However, he ran low on fuel on his way.
He stayed at his vehicle for a few days before he hiked 20 kilometres to Well 6, carrying supplies with him.
On a second trip from his car to Well 6, he was hit with heavy rain which forced him to set up camp.
The police helicopter found his vehicle on Sunday, but road conditions thwarted their efforts to check the area on foot.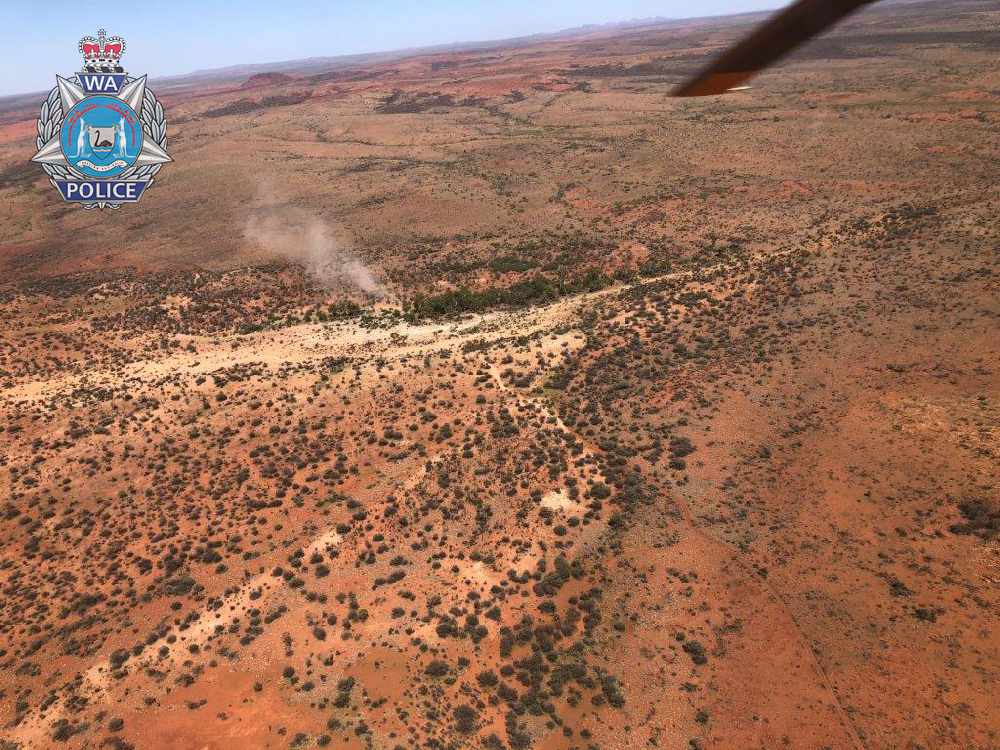 Aerial search for Phillip Blampied. PIC: WA Police.
However, police were yesterday able to make it to the car.
They found notes on his vehicle which revealed he had been stranded for the majority of January, with a note dated January 3 saying he had ran low on fuel.
Mr Blampied is an experienced outback traveller, which ultimately helped him survive.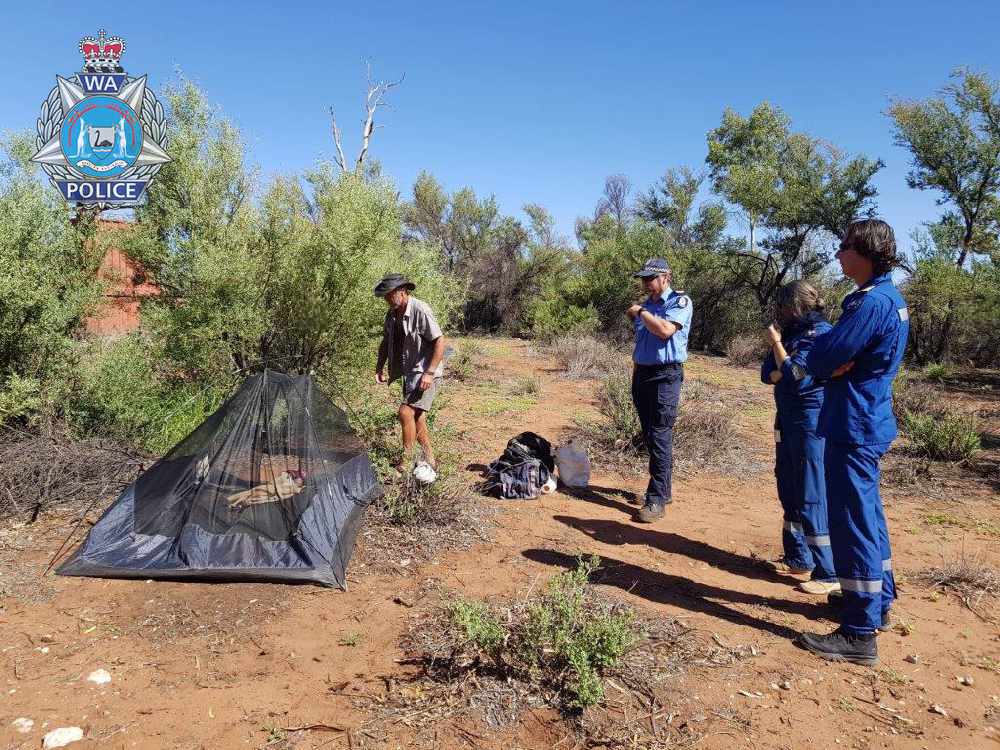 PIC: WA Police.