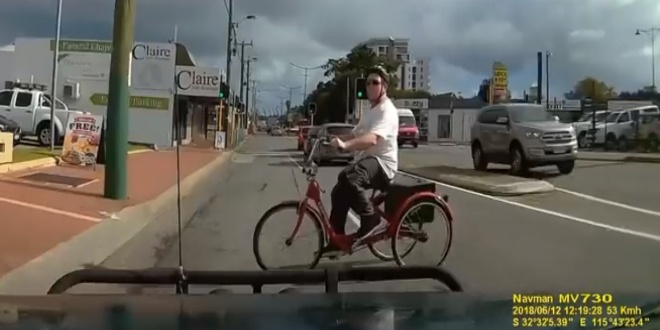 PIC: Facebook / Dash Cam Owners Australia
Dashcam footage of busy Pinjarra Road has captured the moment a cyclist collided with a car.
Just metres from a traffic light intersection a car, fitted with a dashcam, has captured the moment a cyclist cut across Pinjarra Road while traffic flowed in both directions.
The footage, which emerged online on the Dash Cam Owners Australia page yesterday, shows a car in the right hand lane giving way to the cyclist, who does not have right of way, and then subsequently colliding with the car in the left hand lane.
Luckily the cyclist did not receive any injuries.
VID: Dash Cam Owners Australia