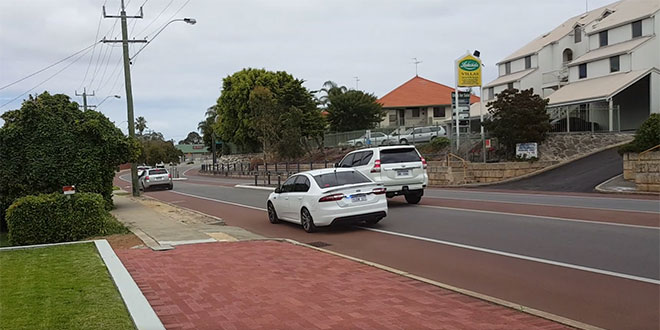 A car driving at high speed dodged traffic by swerving into the bicycle lane of a busy road leading into the Mandurah city centre.
The police pursuit was captured on video just after 11 this morning on Mandurah Terrace.
Two police cars can be been seen following a Ford Focus which narrowly missed hitting other cars in the Mandurah bound lanes by swerving into the bicycle lane.
Police said the vehicle failed to stop and was last seen on Gibson Street.
A short time later a vehicle matching the description was seen abandoned in Mandurah.
A man and woman were seen running from the vehicle.
Inquiries are continuing.