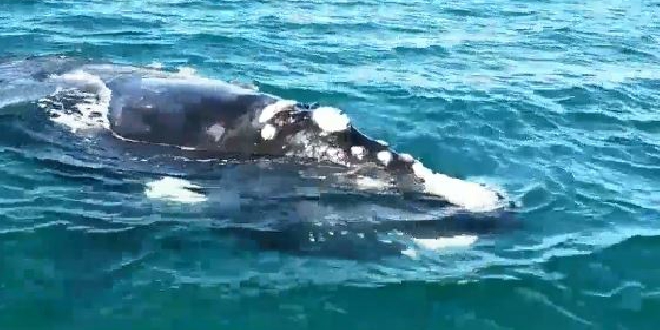 Ed Bailey and his daughter did not expect this when they went out on their boat on Saturday. PIC: Bec Capes/Facebook
A local family have captured the amazing moment a whale swam up to their boat off Port Kennedy.
The southern right whale can be seen curiously approaching the vessel before it surfaces.
Ed Bailey and his daughter Jess could not believe how close it got to their boat.
"He's getting too friendly," Jess can be heard saying.
It hung around for about six minutes before swimming away.
A southern right whale was also spotted in the Dawesville Cut with a pod of dolphins on Monday morning.
It is not known if it was the same whale.
Dad and Jess got the most amazing treat recently! From about 2:30 is pretty spectacular! xxx

Posted by Bec Capes on Monday, July 15, 2019