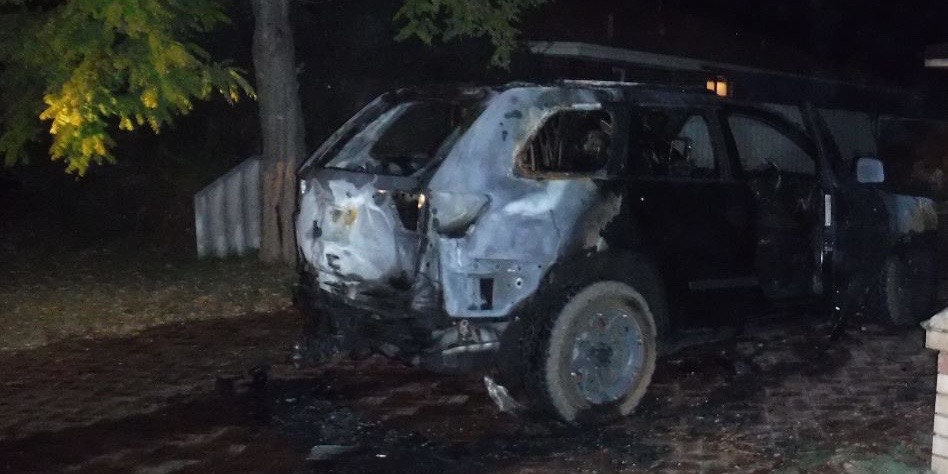 PIC: Supplied
Police are investigating an incident that saw weapons fired and a car set alight in West Busselton this week.
On Thursday night a man and his children were at home when a weapon was fired at their house.
Police say the weapon was then turned on a Jeep parked in the carport.
It's believed the offender set fire to the car, which was destroyed.
Neighbours were able to assist in moving the vehicle to stop the fire spreading to the home.
Detectives are calling on anyone who saw anything or may be able assist in the investigation to contact Crime Stoppers or make a report online.
Rewards of up to $50,000 are available for information that leads to the identification and conviction of an arsonist.