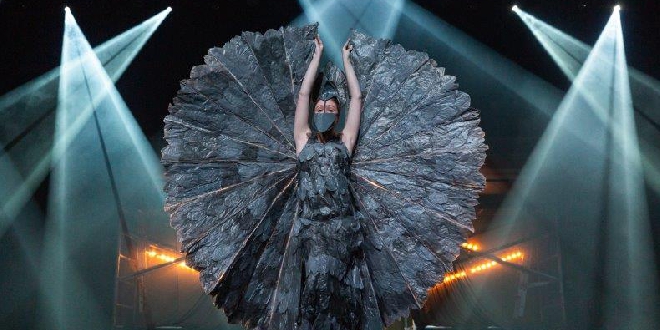 "Regeneration" by Ardea Murphy (winner of the Movement Category). PIC: Supplied.
Entries for the Wearable Art Mandurah 2020 competition are now open.
The competition's new timeline means designers won't have to have their submissions ready for pre-selection until June 13.
Judging will take place in August and September, and the Wearable Art Mandurah Showcase will take place on the weekend of the November 7, 2020.
Exciting new categories this year are Black and White, Migration and Paper, together with a new initiative, the Tertiary Pairing Project.
Students from different institutions across Australia and the world will be invited to work together to create a complementary pair of garments that will be brought to life on stage at the Wearable Art Mandurah Showcase in November 2020.
Wearable Art Mandurah provides an opportunity for people from all walks of life to create revolutionary works of art on the body.
The competition is designed to push the limits of the imagination and creativity and encourage the exploration of ergonomics, kinetics and the innovative use of different material.
Entrants will become part of an incredible experience where their artwork will be photographed, showcased and exhibited by professionals, as well as the opportunity to join a supportive and creative community of designers.
Entrants can also take part in workshops, exhibitions and networking events, and give their work a platform to be appreciated by an international audience.
To enter the 2020 Wearable Art competition, head to wearableartmandurah.com/designers.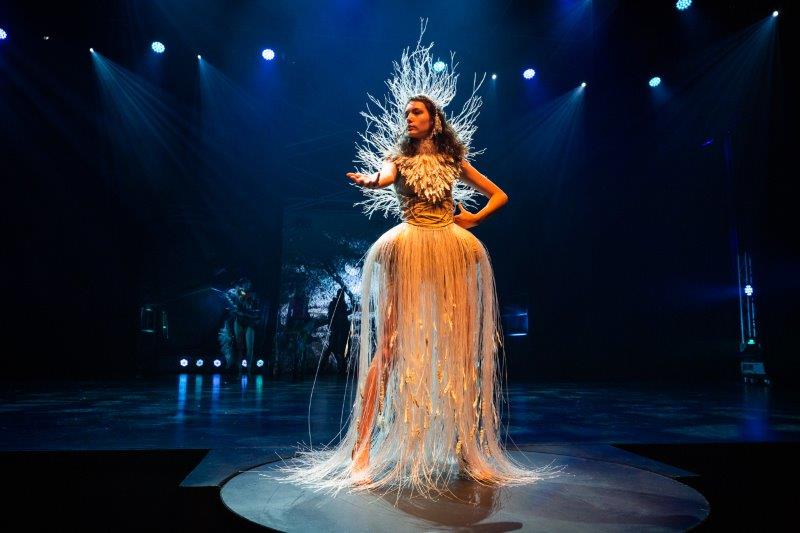 "Icy Willow" by Antoaneta Tica from Romania (International Artist of the Year). PIC: Supplied.
About Wearable Art Mandurah
Wearable Art Mandurah is the largest wearable art competition in Australia and an internationally recognised event that attracts a large, passionate audience.
The premier event of its kind in Australia, Wearable Art Mandurah is a quality visual art, textile and performance experience attracting entrants from Mandurah, Western Australia, interstate and across the globe.
Important Dates
Entry
Online entries to be submitted via the online entry form at wearableartmandurah.com.au.
An 'entry' means registering online and paying a registration fee.
Entries close March 1, 2020.
Pre-selection
Complete an online pre-selection form, and submit together with a joint artist statement and four good quality photographs of each completed garment, as per photographic brief.
Pre-selection submissions due by June 13, 2020.
Judging
Successful pre-selection garments will be professionally styled, photographed and judged on August 15, 2020 (Youth and Tertiary) and September 5, 2020 (adults).
Showcase
The Wearable Art Mandurah Showcase will be held on the weekend of November 7, 2020.
Showcase finalists will be notified by September 25, 2020.