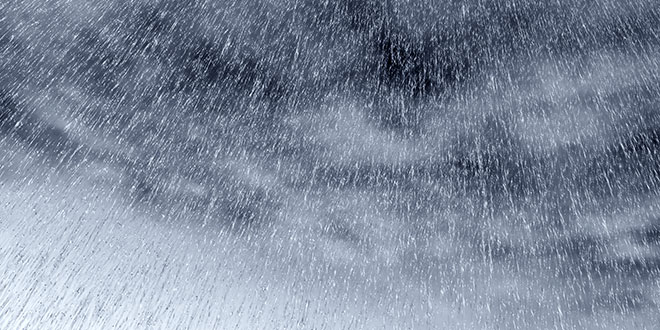 Rain and thunderstorms are expected across much of the state this week including in Perth, the Pilbara and Gascoyne regions and areas in the South West. 
Showers and possible storms will hit Perth and surrounding areas from this afternoon, with up to 50mm of rain forecast over the next three days.
"The showers and storms are from a cloud band extending over most of WA and a "mid-level disturbance", or a weather system above the surface associated with unpredictable thunderstorms brewing in waters to the west of the State," a Bureau of Meteorology spokesperson said.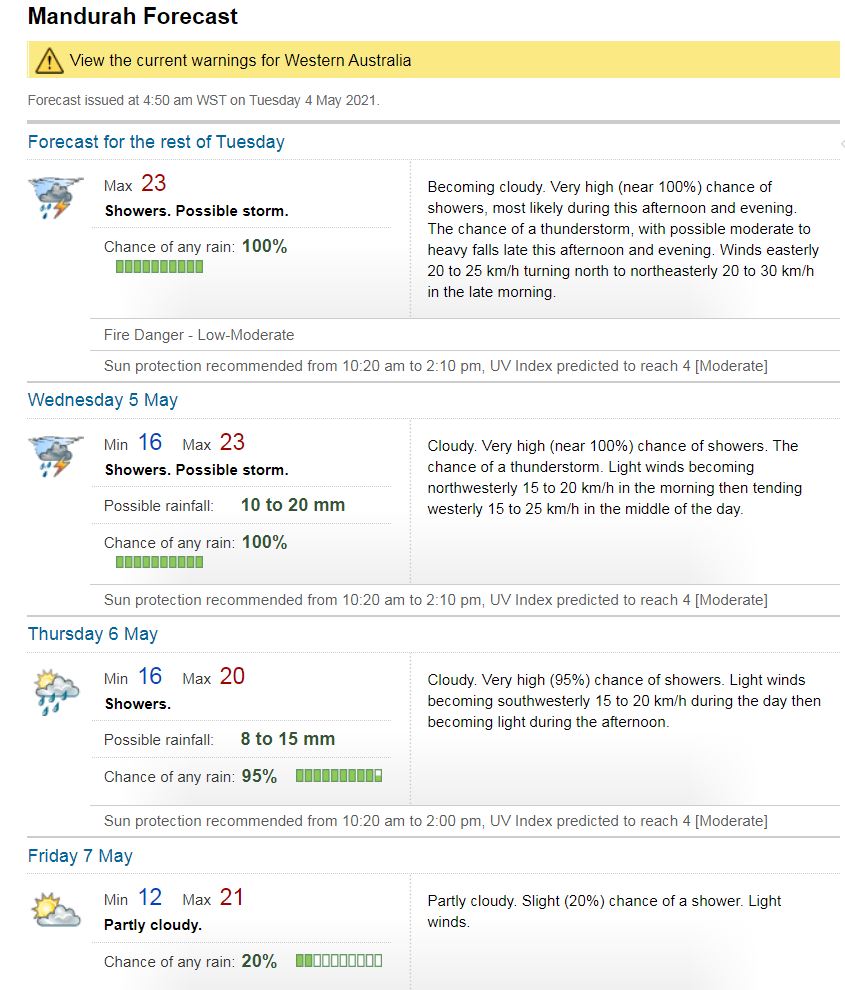 PIC: Bureau of Meteorology
☔Rain expected for much of the State at times throughout this week includes showers and thunderstorms in #Perth from this afternoon and evening. Check forecasts here https://t.co/Wg1RPMGAJ4 pic.twitter.com/EaHFnxu6ZP

— Bureau of Meteorology, Western Australia (@BOM_WA) May 4, 2021