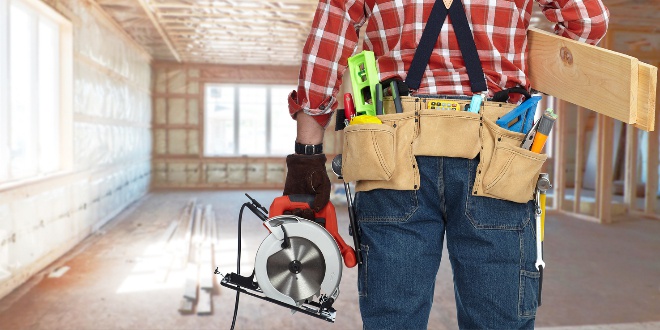 PIC: Bigstock
The McGowan Government has urged residents to visit the Peel Jobs and Skills Centre, working to meet the region's unique local needs.
High youth unemployment rates will be the focus of the Peel Jobs and Skills Centre, an initiative from the McGowan Government.
Jobs and Skills Centres are an election commitment from the current state government, as part of the Plan for Jobs package, a one-stop-shops for students, jobseekers and career changers looking to improve their skills and job prospects.
Staff at the centres provide free professional and practical advice on training and employment opportunities, career advice and apprenticeship and training information.
Education and Training Minister Sue Ellery said the centre would provide further skills to local residents.
"We are focused on extending the reach of training and upskilling opportunities in Western Australia because both employers and job-seekers need access to high-quality training and employment advice and services," she said.
"The Peel Jobs and Skills Centre is all about creating jobs for people from Mandurah and across the region by directly linking training with employment, based on the needs of local industry."
Residents have already begun to reap the benefits with career information services provided on 229 occasions, and 19 clients have been assisted into education and training.
Eighteen-year-old Auston Newburry, from Greenfields, secured a Heavy Diesel Apprenticeship at WestGold Resources with the centre's support.
The centre provided coaching and advice based on Auston's unique situation, helping with his concerns about disclosing his autism and what to do in an interview. With the centre's help, his family is working with the Autism Association of WA so they can support him through his studies.
"These centres are already proving their value with clients like Auston achieving their employment and training goals, and employers supported to find staffing solutions," Ms Ellery said.
The Peel Jobs and Skills Centre is locally focused and delivered by South Metropolitan TAFE, in partnership with South Metropolitan Youth Link and Bridging the Gap. The centre will also work closely with school leavers, youth at risk, sole parents, employers and industry.

Mandurah MLA David Templeman said the growing rate of youth unemployment in the Peel Region needed to be addressed.
"Mandurah has one of the highest youth unemployment rates in Australia and we are working hard to address this community issue," he said.
"The most effective way of combating social issues is through opportunities for employment and training.
"This new centre will help improve the connection between the training sector and industry, and ensure we meet the employment and training needs of local people and local businesses."
Outreach services will also be offered in Boddington, Waroona, Byford and Pinjarra and will include Aboriginal stakeholders.
Aboriginal people are a key priority client group, and extensive local stakeholder consultation was undertaken to ensure Aboriginal people benefit from the new service delivery model.
Jobs and Skills Centres are now open at various locations state wide, including at Rockingham and Peel TAFE campuses, with more to open progressively in regional Western Australia throughout 2018-19.