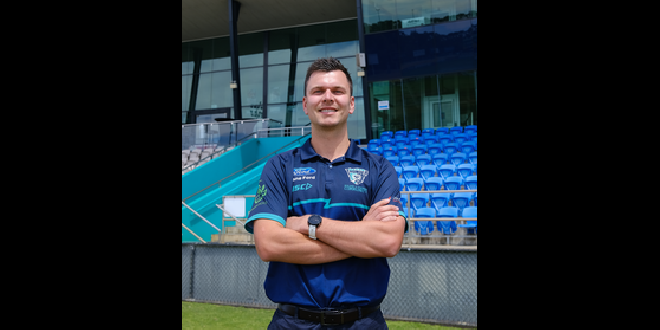 Peel Thunder have a new General Manager of Football Operations.
Sam Skinner, who previously worked as the Thunder's Talent Manager for the past 12 months, has stepped into the role.
"His excellent communication skills and his tireless work ethic is the perfect fit for the Club in continuing to build on the foundations from the past three years to build an elite football program across our men's and women's pathway," Peel Thunder said in a statement.
Skinner replaces Matt Rosa who took a position as AFL Talent & Operations Manager at Essendon earlier this year.
"I'm excited and proud to step into the position of General Manager Football Operations at our great club. The environment here is truly special, it is a family environment built on connection and driving high standards across the entire club," Skinner said.
"I will always support our people and work side-by-side with our leaders for continuous improvement and have genuine relationships with our players, coaches, support staff and all stakeholders within our community.
"Matt Rosa's tenure has laid the foundations of connection and professionalism, which I now look forward to building upon across the football program."