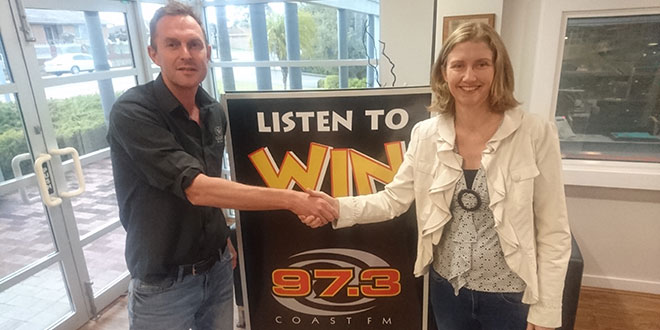 *** Congrats to the winner of $10,000 cash, Yasmine from Erskine! ***
Coast FM wants to Cash You Up!
We're giving away $10,000!
All you have to do is win a prize from us over June or July or sign up for a Cachet Home build and you're in the draw to receive a 'Cachet Cash Call'
Keep your phones nearby – we could be calling with the question 'How's your bank account looking?' – If you answer with 'Cash Me Up' we'll put you on our Ten Thousand Dollar Standby list!
Cash Me Up Thanks to Cachet Homes & 97.3 Coast FM
Competition starts Friday 1st June and ends Tuesday 31st July
Competition terms and conditions