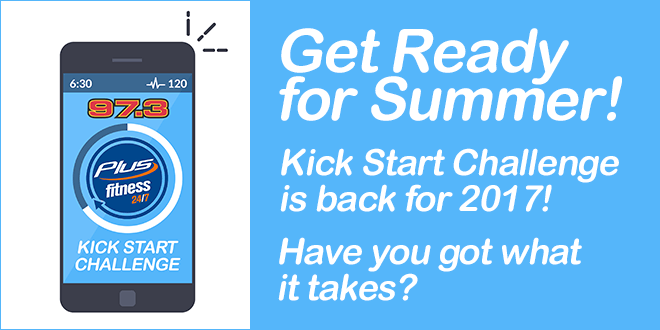 Adrian - Plus Fitness 24/7 Halls Head
Hi, I'm Adrian Haywood, owner and Personal Trainer at Plus Fitness.

I'm 38, married with two boys Sunny 11, Little Charlie 4 months and our beautiful Cavoodle - Cuddles.
I love to train people with clear and specific goals, I have had a lot of success in helping people lose A LOT of weight and regain back their lives. I focus on diet (Eating REAL food) and detoxification with a training combination of Cardio, High Intensity Interval Training and Compound Resistance Exercises.
My hobbies are Sprintcars & Dirt Karts, this takes up most of my spare time.
Aside from this I love the outdoors. Getting out for a run, skate, bike ride or just relaxing with the Family at the Beach.
My weakness is definitely fries and the occasional Sailor Jerry or Pale Ale.
Andrew - Plus Fitness 24/7 Halls Head
I'm a personal trainer who has walked the walk and now talks the talk. Four years ago I was working a dead end job in retail and weighed in at 180kg. After seeing my dad rapidly deteriorate when he was diagnosed with Alzheimer's and dementia at the age of 58, I decided to overhaul my lifestyle and changed my life for the better. I lost 90kgs in 18 months cutting myself in half. 4 years on, I now use my story to help inspire others to achieve success in their very own health and fitness goals. My greatest passion now is when my own clients realise their own success and progress in their own fitness.
Kerry - Plus Fitness 24/7 Lakelands
My passion for fitness started when I became a group fitness leader in my early twenties & it has continued throughout my life with maintaining a fit and healthy lifestyle. Working for Plus Fitness prior to becoming the owner of Plus Fitness 24/7 Baldivis, Byford and Lakelands had enabled me to pursue my underlying passion of helping people achieve their health, fitness & lifestyle goals. I find it inspiring and very rewarding when a member achieves progress towards or successfully accomplishes their goal. When I find time to get away my favourite pastime is relaxing on the water with family & friends.
Damon - Plus Fitness 24/7 Lakelands
I am a personal trainer who has in the past reached my lowest and lived the unhealthy lifestyle. With motivation and knowledge I transformed myself into the best version of myself, losing 35kg. It is now my passion to help my clients reach their own personal goals like I have and will continue to do in the future. I further extend my knowledge and experiences within the industry to not only better my clients but to also better myself. My goals are to compete in fitness in the near future and ultimately compete in physique.