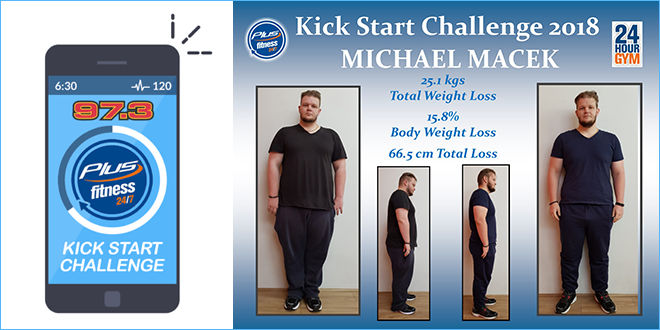 Congrats to the winner, Michael from Team Baldivis!
25.1 Kgs gone!
15.8% weight loss!
Here are the rest of the contestant's results: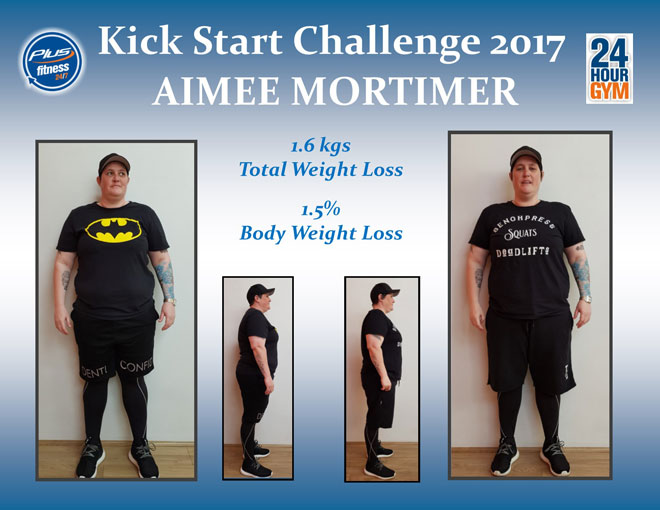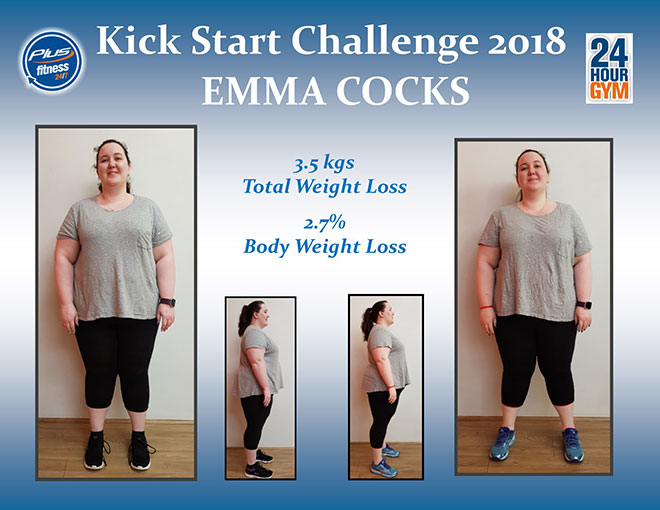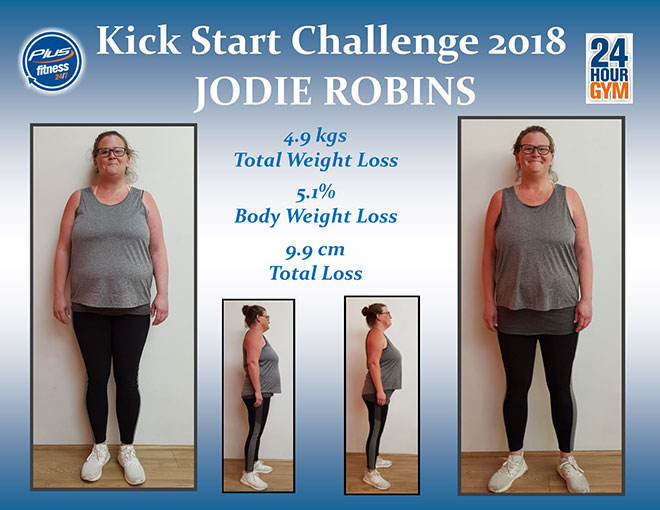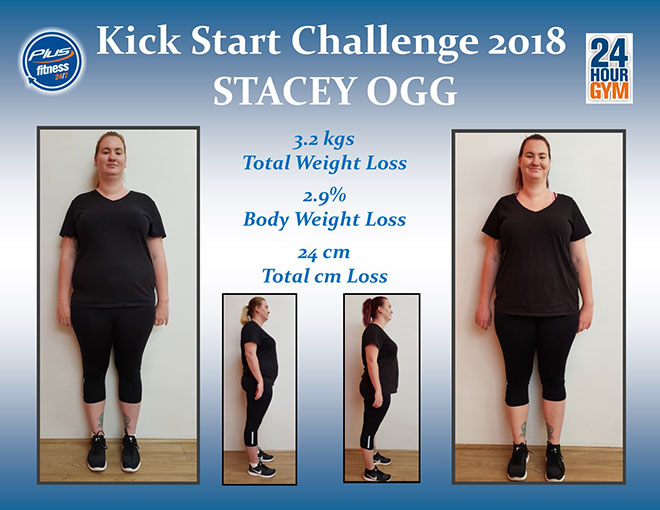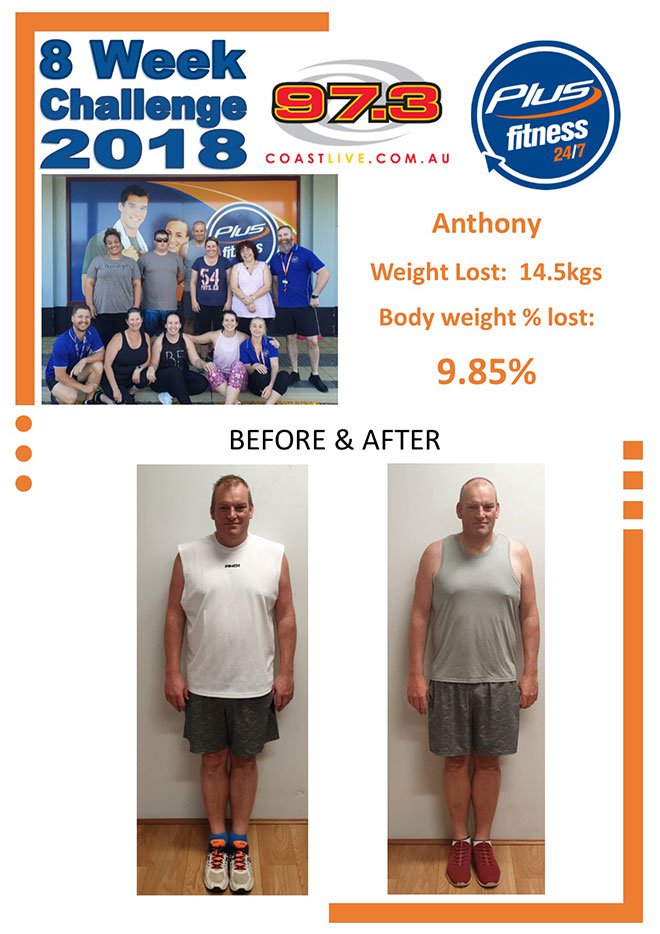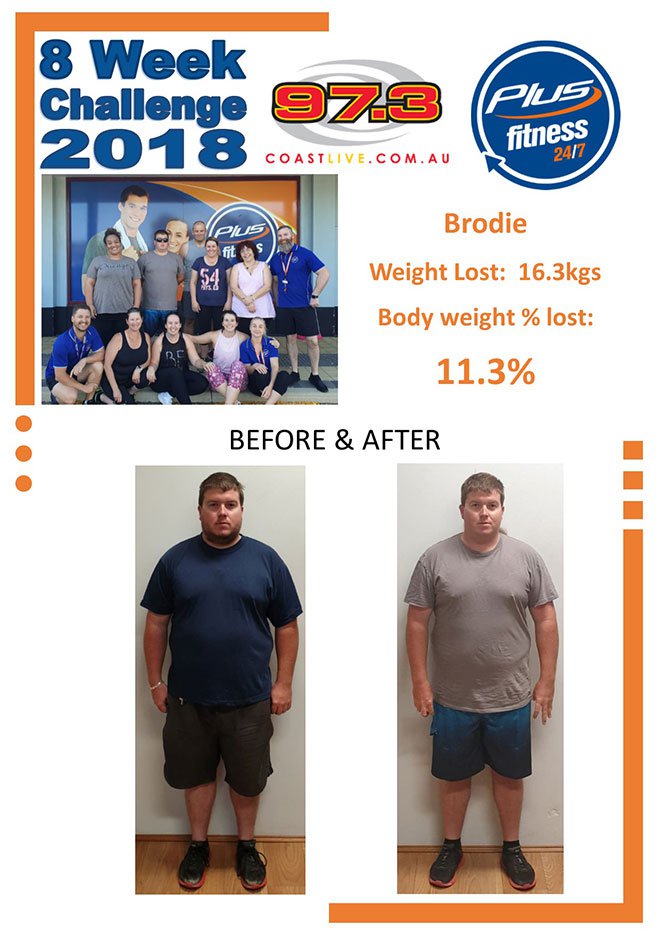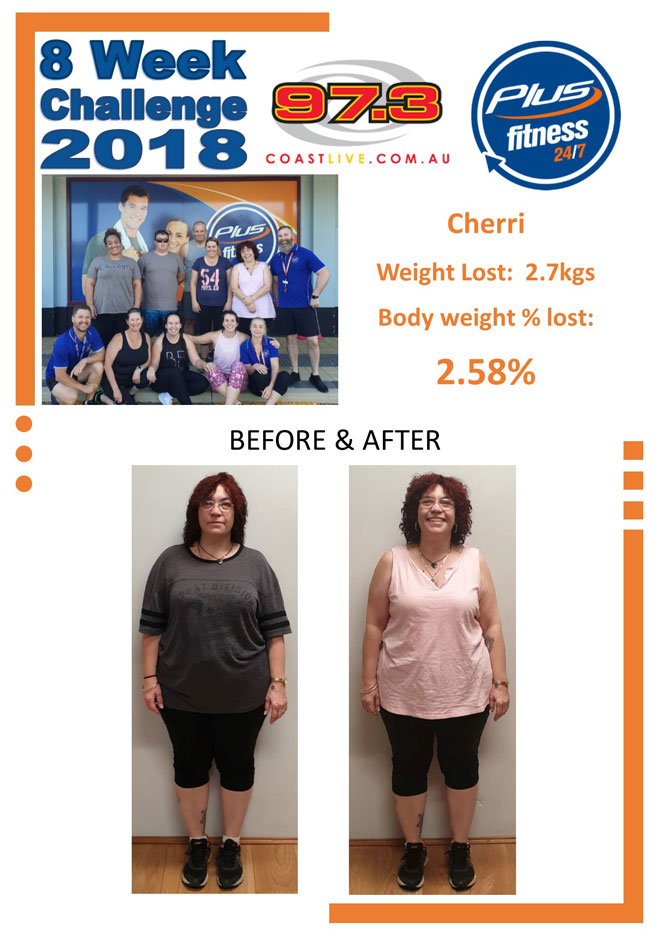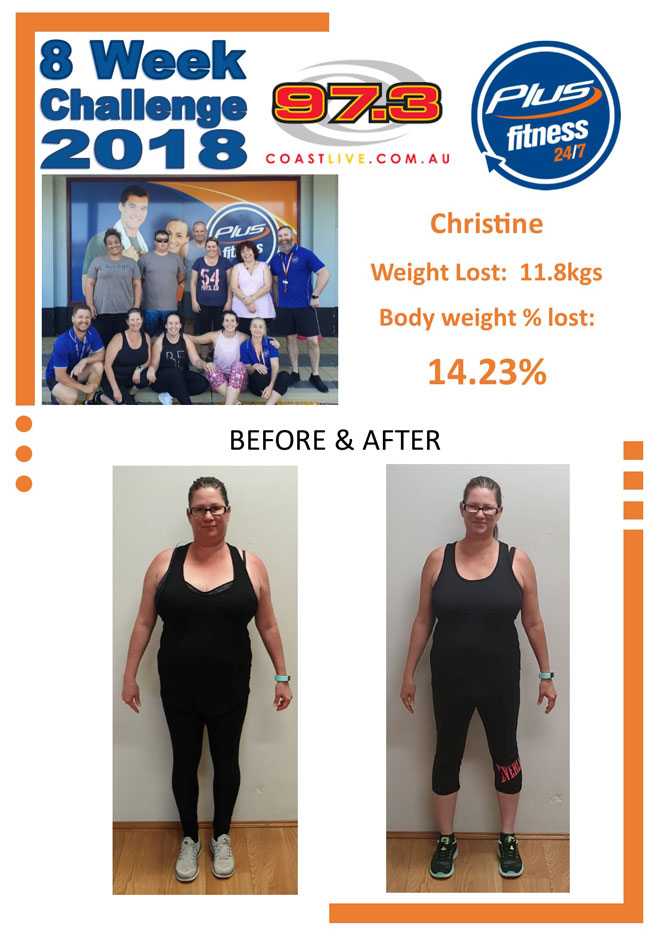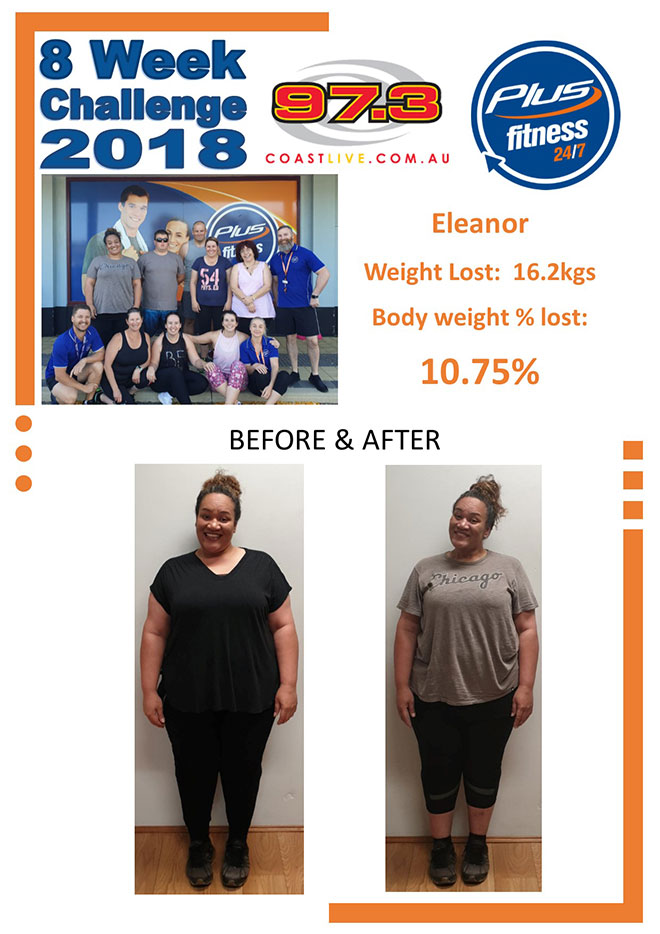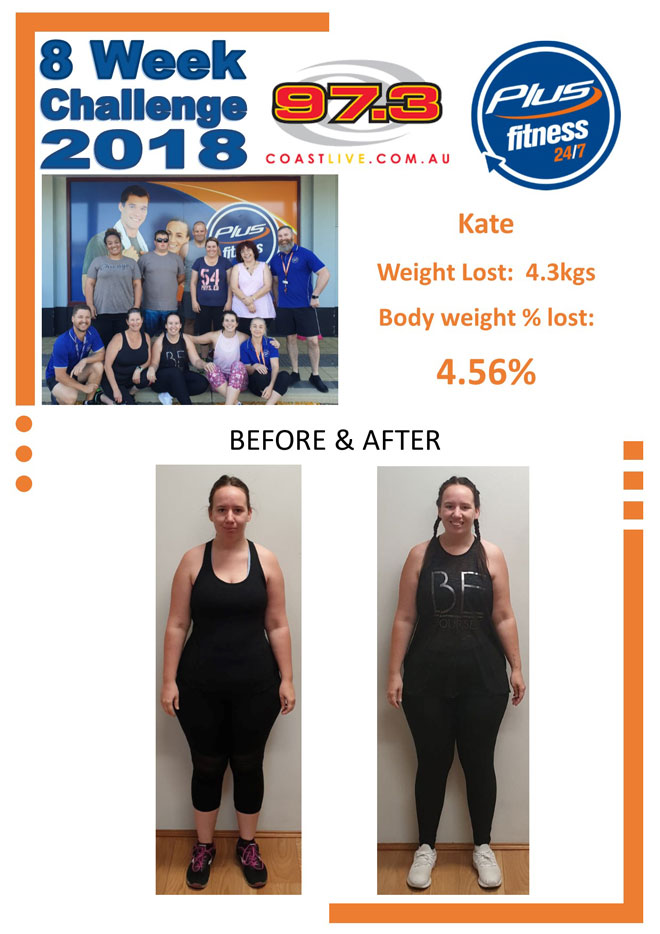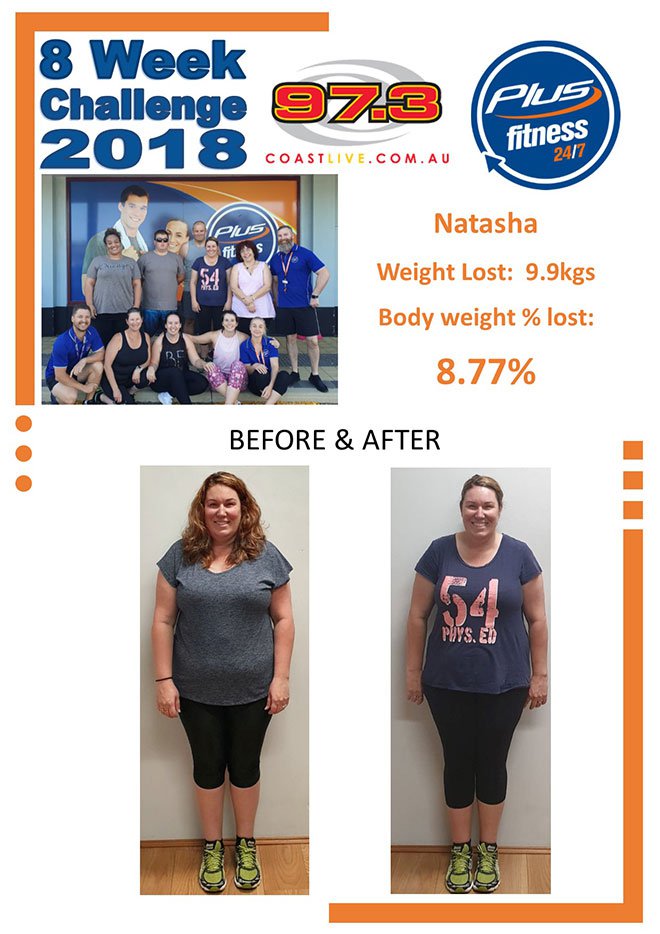 Get Ready for Summer!
Coast FM and Plus Fitness are making over Mandurah & Rockingham with our Kick Start Challenge! 16 Lucky contestants will be selected to battle it out over 8 weeks with training, nutrition and access to health professionals. The contestant that loses the most body weight percentage will score CASH and prizes!
In addition contestants will receive:
Nutritional plans and free unlimited gym access for contestants during the promotional period.
Let us change your life just in time for Summer.
With a prize pool worth $10,000 this could be your ticket to health.
Congratulations to our Contestants!
Baldivis Team:
Michael Macek
Aimee Mortimer
Brooke Duchesne
Stacey Ogg
Jodie Robins
Sharna Dunha
Emma Cocks
Richard Fairley
Halls Head Team:
Eleanor Faamasino
Kate Smith
Cherri Martin
Anthony Gollan
Natasha Gollan
Sarah Tutulo
Brodie Johnston
Christine McGlade

Pam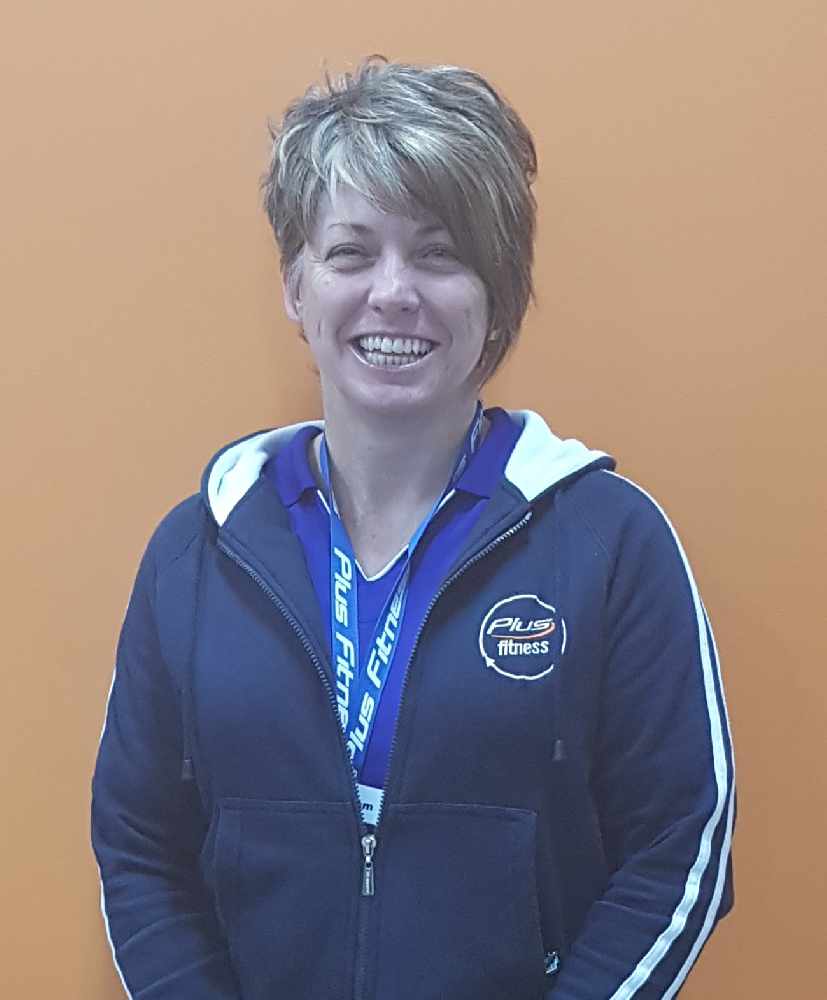 Previous to deciding on a career change and becoming a Personal Trainer, Pam worked in an office environment for over 30 years.
She has 2 sons, 2 fur babies and has played sports such as netball, basketball, beach volleyball, mixed indoor cricket and softball, throughout the years!
Over the years Pam has suffered lower back pain, muscle tightness, depression, shoulder bursitis and tennis elbow.
About 4 years ago, Pam decided she wanted to get back on track and stop using aches and pains as an excuse!
Of course, once back at the gym exercising and moving the aches and pains started to ease and with regular exercise, stretching and remedial massage is kept at a manageable level.
Pam enjoys going to the gym, group fitness classes and lifting weights!
Pam's ultimate goal is to assist people achieve their goals and feel proud of themselves, whilst improving their overall wellbeing and happiness!
"Exercise and Movement is what keeps us going!"
Shane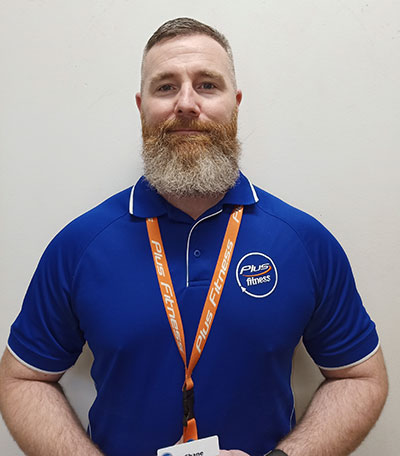 Growing up on a steady diet of old Kung-Fu and Arnold Schwarzenegger movies , it seemed inevitable that my first foray, as an adolescent, into the world of health and fitness would be through martial arts. Now my passion and experience in fitness have broadened to include boxing, weight training, hiking ,rock climbing, strength training/conditioning, sports specific training, weight loss and much much more. I was taught at an early age how important health and wellbeing was not only to your body but your mind. As a personal trainer I like to take a fun but educational approach to each work out. My aim is to equip you with not only the skill but the knowledge of how to reach your health and fitness goals, whether it be going the full 12 rounds or rocking a beach body, my mission is to help and guide you through your journey ! "Reach for the stars to hit the moon".
Michelle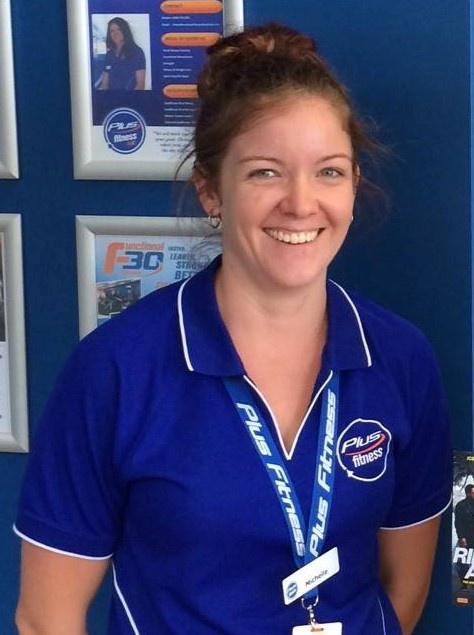 Michelle is excited to be involved in this year's Kickstart Challenge.
She enjoys helping people achieve their goals and feeling good about themselves.
Michelle believes that exercise needs to be enjoyed to be maintained long term, so her goal is to help you stay motivated and smiling!
Michelle will keep training and workouts fun and light-hearted whilst continuing to have you feel accomplished and strong after every workout.
"A healthy lifestyle with regular exercise is the key to a happy mind!"
Thanks to Plus Fitness Halls Head & Baldivis and 97.3 Coast FM!
Contestants will be required to attend 3 exercise sessions per week (Mondays, Wednesdays and Fridays) 6am at Plus Fitness Halls Head, Baldivis or other locations to be decided by the trainers during the period of the competition.
Pre-Promo/Entries: Monday 10th to Sunday 30th September, 2018.
Contestants Announced: Monday 1st to Thursday 4th October, 2018.
Training begins: Monday October 8th, 2018.
Finale OB: Summer Launch Saturday 1st December, 2018.
Competition terms and conditions.