97.3 Coast FM is the station listened to the most in Mandurah according to the latest 2022 survey from Xtra Insights.
Coast FM gained 4.2 overall, going up to 25.7. They gaining over 8% on 91.7 The Wave, who dropped to 17.6 from 21.0.
The best of the Perth radio stations to get into Mandurah is Nova 93.7 (8.2%).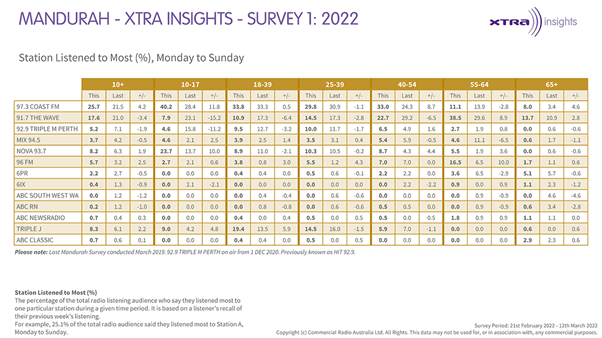 The results show that Nikki & de Mello (Coast FM) also improved in breakfast, up by 3.0 to 24.7, and Gunners & Ali (The Wave) eased by 2.9 to 17.0.
The Content Director of West Coast Radio, John De Bellis, says he is delighted but not surprised by the result.
He says, "We continue with the local is best philosophy and it's working well for us with an increase in our combined listening audience.
"With outstanding online figures and the first DAB + service currently operating in regional Australia means we are now well placed to continue to develop exciting new home-grown formats, I am proud to be part of such a wonderful team."
While losses by 91.7 The Wave (-3.4) pushed 97.3 Coast FM further ahead (+4.2) thus creating a notable gap between the two (8.1) compared to last surveys minor difference of 0.5%.
However, 91.7 The Wave is more popular with the 55+ demographic.
97.3 Coast FM leads all slots except the 9-12 morning session which is only just ahead by 1.2%.
And Coast FM also gained 8,200 listeners for a total of 48,600, while The Wave also gained audience, up by 5,800 to 37,600.
Let's break that down a little more shall we...
With Coast FM being the #1 station listened to most over-all by people aged 18 to 54 with 33.4% share.
AND #1 station listened to the most during drive with Paul Voight with people aged 10+ with 26.2% thanks to a healthy lead in with Squinty.
The Wave the #1 station listened to most by people aged 45 to 59, with 33.7% share.
AND #1 station listened to most for Mornings with Peter Jackson with people aged 10+ with 22.3%.
Further breakdowns of the data are here: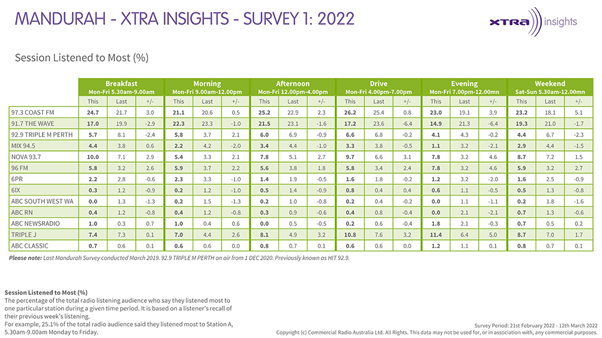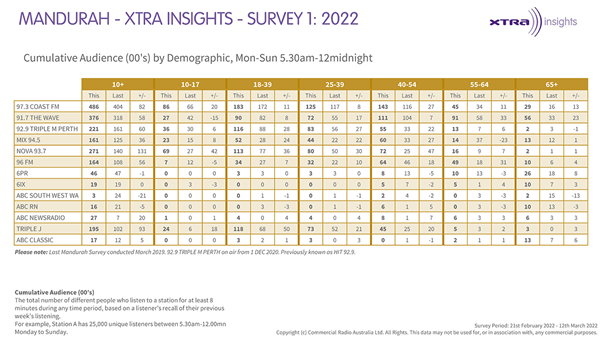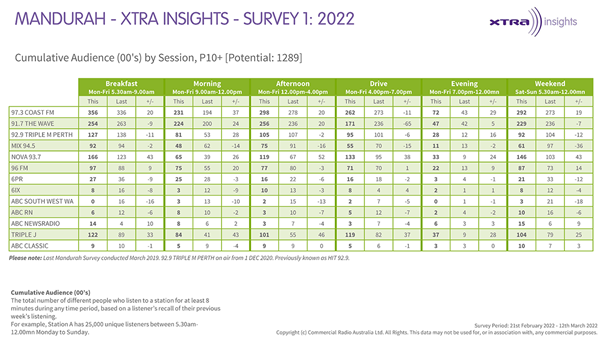 And this is how we celebrated!