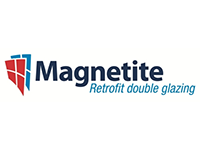 Phone Number: 9249 4088
Address: 3/30 Crocker Drive, Malaga, 6090
Website: https://www.magnetite.com.au/
Magnetite double glazed windows and doors have many advantages for you and your home or office. It helps to reduce noise, moderate indoor temperature and save you money by making your home or office more energy-efficient.
Magnetite offers a unique, multi-award winning retrofit double glazing system, delivering you all the benefits of double glazed windows without the need to have your existing windows replaced. Save money, mess, and landfill by retrofitting rather than replacing windows.
Magnetite is Australia's leading secondary and retrofit double glazing company. Our products are designed to meet the demands of the Australian climate, making your home or office quieter, more comfortable and energy efficient.