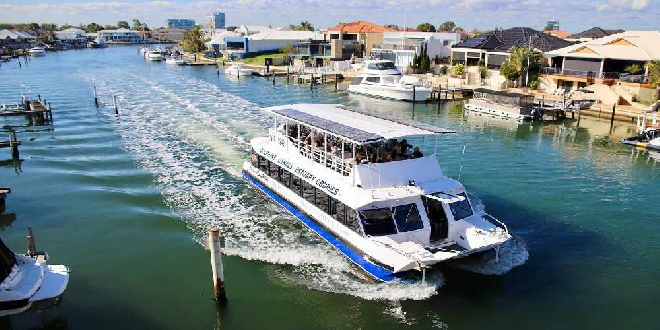 Mandurah Cruises is just one of the tourism businesses participating. PIC: Mandurah Cruises
Ten thousand tourism vouchers worth $100 each will be up for grabs from Monday as part of a new $1 million campaign to support Western Australia's tour and experience businesses.
Just in time for the school holidays, the 'A million reasons to Wander out Yonder' campaign will give Western Australians who spend at least $100 on a tour or experience, a $100 discount.
The limited number of vouchers will be on offer from 10am this Monday (September 21) - with Western Australians able to register online on a first-in, best-dressed basis.
"COVID-19 has impacted WA's tour and experience businesses, and this program will give people more of a reason to take up some of the excellent activities our local operators in Perth and in the regions offer," Premier Mark McGowan said.
"With the school holidays just around the corner, now is the time to explore our backyard and support local businesses - take an Aboriginal cultural tour, get up close with our unique wildlife, or go abseiling down stunning gorges with adventure experts."
The campaign will provide discounts on the huge range of tourism options available in WA - including winery tours, fishing charters, Aboriginal cultural tours, diving experiences, food tours, and many more.
The vouchers will be redeemable online, by phone, or in person at participating visitor centres.
The tour or experience must be booked by October 31, 2020, and undertaken by the end of the year.
Vouchers will be available to the first 10,000 people who register at http://www.wandervoucher.com.au from 10am on Monday, September 21.