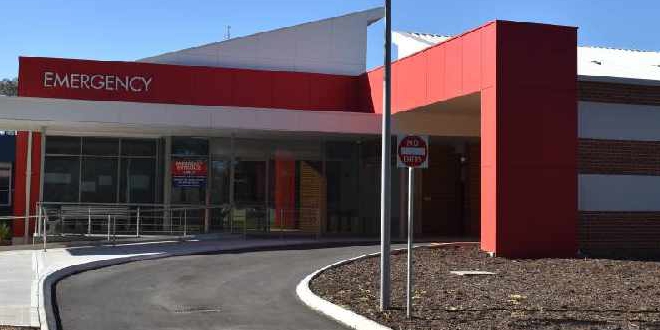 PIC: Fairfax Regional Media
The $13 million dollar redevelopment of Harvey Health Service is now complete.
Health minister Roger Cook visited Harvey on Friday to officially open the redevelopment.
With an 18-month build, and more than 54,000 hours worked, the project had a positive impact on local businesses and jobs, with a third of the workforce from the South-West region.
The redevelopment was completed in stages to minimise disruption to patients.

A new emergency department opened late last year, followed by completion of the new main entry, as well as improved community-based services, including outpatient facilities and new administration and reception.

The final stage involved refurbishment of the ward areas, with practical completion of all the building work now complete.

Health Minister Roger Cook said bringing together a wide range of services on a single site not only enhances the delivery of healthcare to the local community, but also improves working conditions for staff.

"The increasingly popular Emergency Telehealth Service has been used 26 times since the new emergency department opened in November last year, an increase from the 21 presentations in the six months prior to the new emergency department opening, providing local clinicians with access to a network of off-site specialists in emergency medicine.

"Using advances in technology combined with improved facilities, we can provide locals with more options for treatment closer to home, transforming the way patients receive care in regional communities."
The State Government acknowledges the contribution of the previous government in this project.