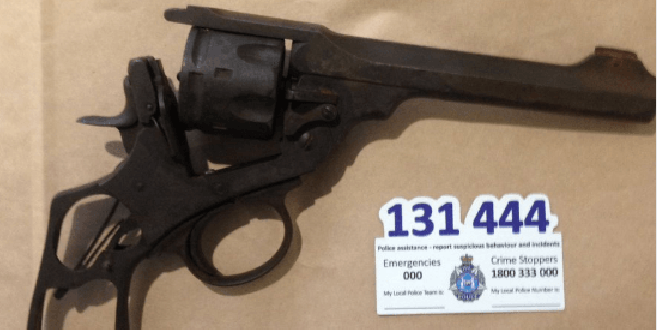 PIC: Mundijong Police/Twitter
A gun handed over to Mundijong police as part of the current amnesty is believed to be a war gun that has been sitting around since 1966.
The officer in charge of Mundijong Police Station Daryl Brandis said the gun has been sitting around for as long as he has been alive.
"It's from 1966 and is probably a war gun that was used by the military."
It doesn't have any historical value but local police have aged it as 1966.
"Thankfully someone got it off the street and into us," Officer Brandis said.
"I'm glad the gun isn't around anymore as the one handed in has a dodgy barrel.
"Whoever might have tried to fire it, may have had it end up backfiring."
It's the first gun to be handover over to Mundijong police since the 3 month national amnesty started on July 1.
This gun has been around almost as long as the Officer in Charge of Mundi!! Out of the public arena now - amnesty pic.twitter.com/LmdOALIaoL

— Mundijong Police (@MundijongPol) July 10, 2017