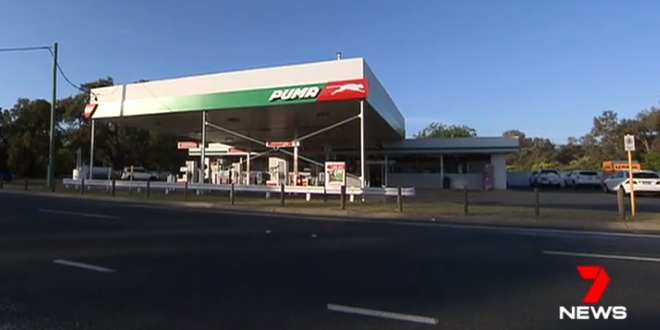 PIC: Seven News
Three men have been arrested following an armed robbery at a petrol station in Barragup where a worker was allegedly threatened with a syringe.
It is alleged that at approximately 4pm yesterday a silver Daewoo bearing stolen number plates attended the petrol station on Pinjarra Road.
Police said while one of the men put fuel into the car, another man entered the service station with his face covered and armed with a syringe, made threats to the attendant before leaving in the Daewoo with a quantity of cash.
About 45 minutes later traffic officers attended the intersection of Old Pinjarra Road and Teranca Road, Greenfields, following reports that a silver Daewoo had crashed into a tree.
Police arrested three men at the scene.
A 49-year-old man from Mandurah is facing a string of charges including armed robbery, 3 counts of stealing, reckless driving and using a licence, number plate or label that was forged, fraudulently altered or to which not entitled and possessing cannabis.
He will appear in the Perth Magistrates Court today
A 25-year-old man from Coodanup has been summonsed on the offence of no authority to drive.
A 30-year-old man from Falcon has been summonsed on the offence of possess a prohibited weapon.
They will appear in court at a later date.