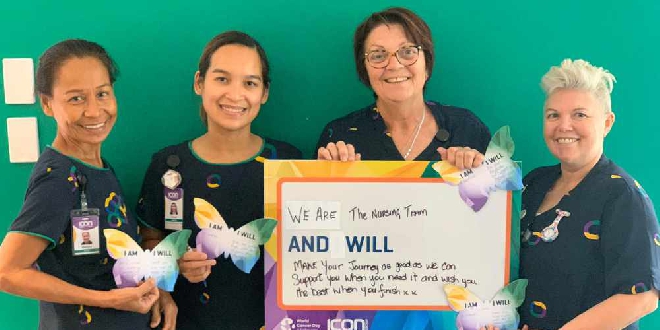 PIC: Supplied
Icon Cancer Centre Rockingham has announced they now offer stereotactic body radiation therapy (SBRT) - an advanced radiation treatment -  eliminating the need for cancer patients in the region to travel to access care.
SBRT treatment is an advanced technique that delivers large doses of radiation to small, well-defined tumours in an extremely precise manner, targeting cancer cells while minimising damage to healthy tissue and reducing side effects.
Treatment is usually delivered in five or fewer sessions.
"Stereotactic body radiation therapy is now the standard of care for lung cancer patients with small tumours who are poor candidates for surgery," Icon Radiation Oncologist Dr Eve Tiong said.
"At Icon Rockingham, we are proud to offer stereotactic body radiation therapy for lung, brain and prostate cancers.
"Being able to offer the latest techniques to the local community is an important step in fulfilling our commitment to delivering the best possible cancer care to more patients, closer to home. "
Cancer is an important issue within the community, with the rate of cancer increasing by 18.7% across Western Australia in just six years.
For more information, visit the website here.