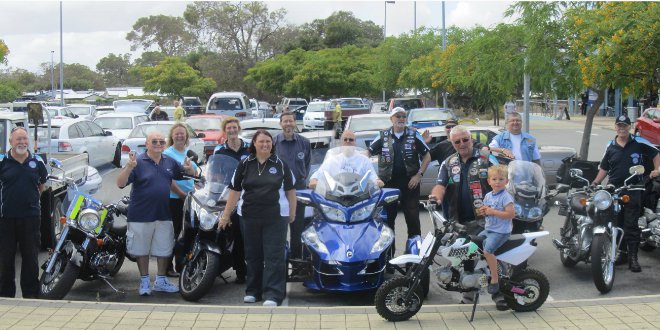 PIC: Facebook/Mandurah Murray Ulysses + Mandurah Christmas Charity Ride
The Mandurah Murray Ulysses club's ride kicks off from a new location this weekend.
In its 26th year the Mandurah motorcycle charity ride returns featuring a new starting point.
Taking place this Saturday, December 9, at 10 a.m. around 750 riders are expected to turn up to Sir Ross McLarty Oval in Pinjarra before making their way through town.
Up to $12,000 is donated every year, but event organiser Dave Brown said people need to remember to not just bring toys, non-perishable food is incredibly helpful for struggling families.
"There are a lot of people in need in our community, certainly toys are lovely, but food and money that's the way we need to go," Mr Brown is encouraging riders and spectators to have a good think about what they contribute to the donation pool this year.
Santa and his sleigh will lead the convoy to the end point at Kings Carnival where celebrations will continue.
Live music, entertainment and food will be available for riders and spectators at the finish line, and raffle tickets will be sold to take a win in a prize draw featuring giftcards and items donated by local businesses.
"The smile on a child, when you hand over a toy even if it is pre loved, and the smile on their face, is something really lovely to see," Mr Brown said the idea behind the ride really gets into the Christmas spirit.
Everyone is welcome to participate, with trikes, scooters and mopeds joining in each year, the ride isn't just reserved for big motorcycles.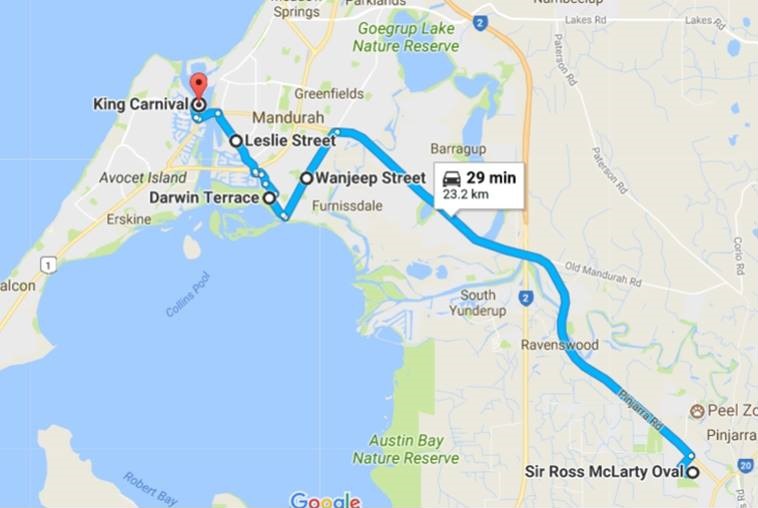 PIC: Facebook/Mandurah Murray Ulysses + Mandurah Christmas Charity Ride