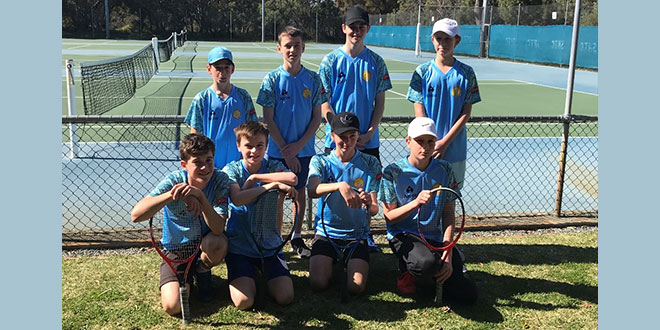 PIC: Alcoa community partner South Mandurah Tennis Club and their junior pennants team (supplied).
Alcoa's Pinjarra Alumina Refinery is calling for funding applications for the next round of its Community Partnership program.
Applications are open to non-profit organisations within the Shire of Murray and City of Mandurah.
Applications are strongly encouraged from community organisations responding to the impacts from the COVID-19 pandemic, along with our standard areas of focus including environmental sustainability, health and safety, tomorrow's workforce and leaders, and community capacity and resilience.
Refinery Manager Mark Hodgson said Alcoa was saddened by the impact this crisis was having on the community and understood that now more than ever, community groups needed support.
Alcoa is also looking at a range of ways that it can assist the community during the pandemic and continue its support in the longer-term.
The Alcoa Foundation has pledged more than AU$1.5 million to support coronavirus-relief effort in communities where the company operates across the globe and is investigating where that support can be best directed in the Peel region.
If your non-profit organisation would like to apply for support from Alcoa's Community Partnership program, applications close Friday 29 May, 2020.

To obtain an application form or for more information, contact Community Relations Officer Stephanie Gardner on 9531 6240 or email PINCommunityRelations@alcoa.com.au