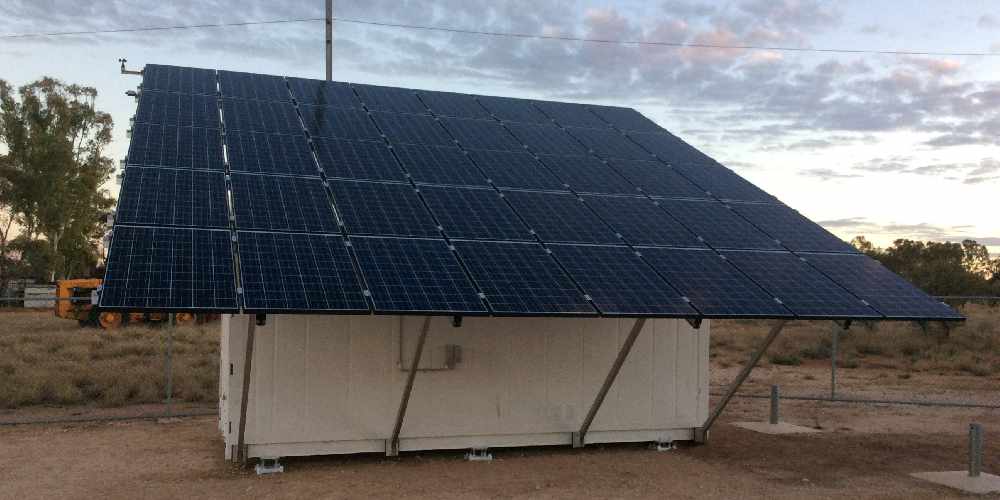 PIC: Off Grid Solar Power System - Credit: AC Change
Nationwide our investment in renewable energy has hit $8.5 billion smashing records and skyrocketing by 147 per cent.
A new UN report shows the growth of renewable energy has doubled that of coal, gas and nuclear combined around the world in 2017.
Solar leads the renewables with 98 gigawatts rolled out, that's more than 1000 times more electricity capacity than Australia's largest solar farm.
Climate Council Acting CEO Dr Martin Rice says the technology advances are playing a crucial role in the transition away from fossil fuels.
If Australia continues this momentum then we could see the phasing out of coal within the next two decades, transitioning the nation to an energy grid fit for the 21st century and one that slashes our rising greenhouse gas pollution levels," he said.
The UN recognised Australia as a key contender in the international renewables energy race, with investments in solar and wind energy climbing to $4.9 and $3.6 billion respectively.
But China has taken the lead, with a staggering investment of $126.6 billion into renewable energy sources accounting for 45 per cent of the global total.
Dr Rice urged Australia to keep up the momentum.
"The data shows that renewable energy accounted for more than 12 per cent of energy generation around the world last year. That's equivalent to removing around 1.8 gigatonnes of carbon pollution - three times more than Australia's entire carton pollution levels during 2016," he said.