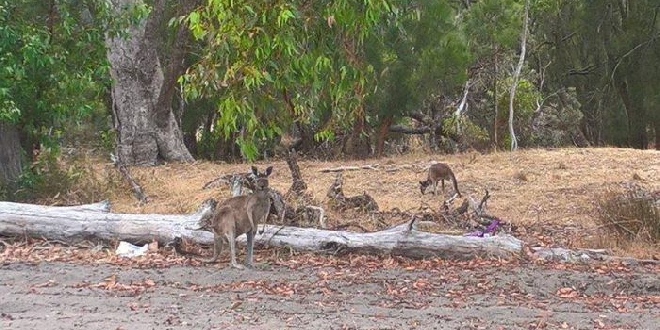 PIC: Supplied
Kangaroos set to be culled in Baldivis have received a lifeline.
There was quick public outrage when the planned culls at Paramount Estate were brought to the attention of several news outlets by City of Rockingham councillor Matt Whitfield last week.
In response, the City of Rockingham held a meeting with the Department of Biodiversity, Conservation and Attractions (DBCA), the developer Spatial Property Group, the Minister for Environment's Office and Baldivis MLA Reece Whitby yesterday morning.
It was decided that the kangaroos would be spared from culling, and instead the developer would look to facilitate the relocation of the animals.
The DBCA has asked that residents do not continue to provide food and water to the kangaroos as it could cause the spread of disease and make relocation difficult.
City of Rockingham mayor Barry Sammels says while residents have the best intentions, it could lead to a reliance on humans that could jeopardise their long term prospects once relocation is complete.