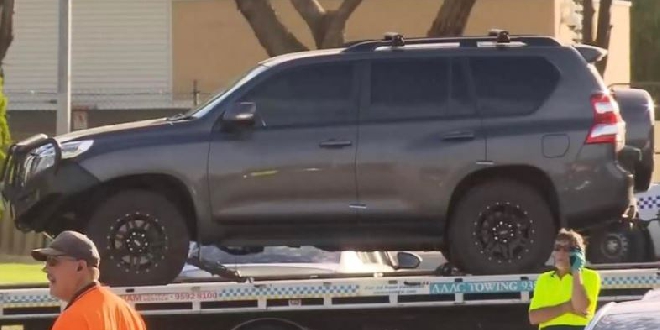 PIC: 7News
Bullet shell casings have been found inside a car that was seized from the Waikiki home of a man who allegedly shot dead former bikie boss Nick Martin.
According to the West Australian, the black Toyota Prado contained several spent and unspent bullet casings.
The Prado, along with a boat, a motorcycle and several bags of evidence were seized from the Shoalhaven Place home during a raid on March 15.
The West Australian also revealed a second car belonging to the accused killer was seized from a mechanics workshop in Naval Base at the time of the raid.
The 34-year-old man, who is a former soldier, is accused of fatally shooting Mr Martin at the Perth Motorplex in Kwinana in December.
Last week he was charged with murder.