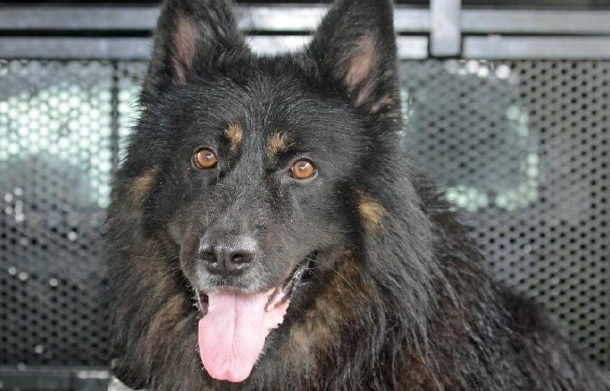 Bunbury police dog Geoffrey. PIC: Seven West Media
An off-road motorcyclist's attempt to run from police ended when Bunbury police dog "Geoffrey" chased him into a lake.  
Police were in Carey Park at about 1:30am on Saturday when they observed an off road motorcycle being ridden on Picton Road and indicated for the rider to stop using emergency lights and a siren.

The rider failed to stop and evaded police, travelling into East Bunbury.

Soon after, the same motorcycle was seen on Vittoria Road in Glen Iris where the rider stopped the motorcycle at the skate park and ran.

Police Dog "Geoffrey" was deployed and the rider continued to run towards the skate park on Vittoria Road.

On seeing the police gaining, the rider then jumped into a nearby lake and started to swim towards the other side.

The police dog and handler followed him into the water and detained the rider.

A 28 year old man from Bunbury will be charged with no authority to drive, fail to stop and ride unlicensed vehicle and will appear in court at a later date.