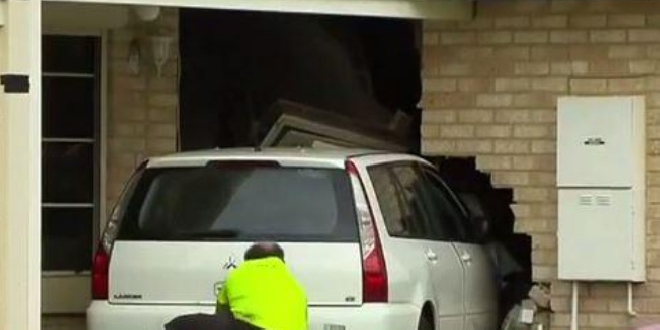 PIC: 7 News
A man has been taken to hospital after crashing his car through the front of a home in Port Kennedy.
The crash happened just before 4pm on Tuesday when the man's car crossed onto the wrong side of Endeavour Drive.
The West reports the 47-year-old was behind the wheel of a Mitsubishi Lancer when it lost control and slammed through the front door of the Port Kennedy home and into the main bedroom.
Fire crews spent 30 minutes cutting the man free from his vehicle.
He was conscious and talking before being taken to Rockingham Hospital with non-life threatening injuries.
Luckily, the homeowner was at the back of the property when the crash happened.
The West reports after being left in shock by the ordeal, the woman is now staying with family.