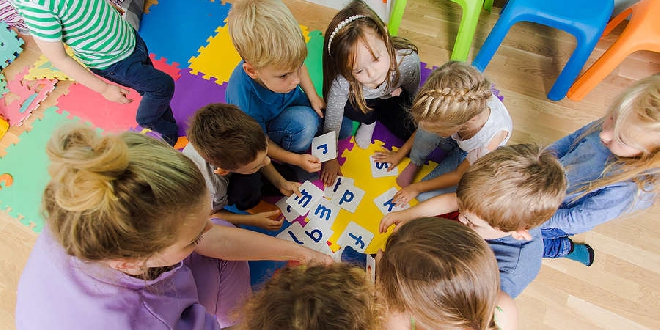 PIC: File
With an influx of children returning to childcare services during the height of summer, the heat is on childcare operators to ensure children are properly protected.
The Department of Communities has investigated several incidents where children at childcare centres suffered burns to their hands and feet after coming into contact with hot playground surfaces and equipment.
In one instance a two-year-old girl sustained burns to her feet when she stepped on either brick pavers or a metal grate that had been directly exposed to the sun.

The child was not wearing shoes at the time, and the burns required medical treatment. The maximum temperature in Perth that day was 38.4°C.
The operator was fined $9,000.
In another incident, three children suffered severe burns to their feet while taking part in an emergency evacuation fire drill, with two of them requiring hospital treatment.
Temperatures soared to 35.8°C in Perth that day, and the fire drill occurred at 2.30pm.
Several children aged between 18 and 36 months old were not wearing shoes or socks.
The childcare provider was fined $15,000.
That same day at a different service, a child under three needed medical treatment after sustaining burns to their feet.
The child had been playing outside and was not wearing shoes at the time.
An investigation found the child's burns may have been caused by the child coming into contact with hot outdoor synthetic lawn or play equipment exposed to direct sunlight.
The operator was fined $14,500.
"It's been a scorching summer and there is still more hot weather on the way. As families return from holidays and more children are back attending childcare centres, it's important to remember how dangerous the sun can be - and the risk of burn injuries to children," Community Services Minister Simone McGurk said.
"Most childcare service operators appropriately consider UV exposure but in addition, they must also have clear procedures in place to ensure that play surfaces, play equipment and walkways are checked regularly on hot days.
"There have been horrific cases of children requiring hospital treatment after receiving burns from hot equipment and surfaces, and we all need to be aware of the dangers. Childcare providers can face fines of up to $50,000.
"The Department of Communities regularly conducts on-site compliance checks all year round, and hot play equipment and surfaces will be a focus during the summer months."