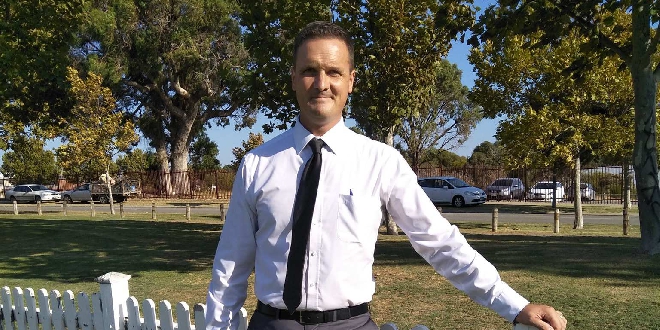 Councillor Matt Whitfield has announced he will be resigning from local government. PIC: Facebook
City of Rockingham councillor Matt Whitfield will be resigning from local government and moving to New Zealand with his family.
The Baldivis Ward councillor and former police officer made the announcement on his Facebook page over the weekend.
"Rockingham has been great to us, our boys were born at Rockingham hospital, we've made some fantastic friendships , played for several sporting teams, I sold houses here, policed here and , for the last seven years, I've been one of your City of Rockingham Councillors," the post read.
"It's my turn to follow Ann (Cr Whitfield's wife) as she has been offered a great job in New Zealand that will be great for her career, Ann has supported me through different moves (we've lived in 9 houses in our time here) and jobs and stints at "running for office" and we're going to be leaving once everything gets finalised and I will be leaving the Council.
"There are going to be a fair few people who are going to happy to see me leave, that's fair enough. I can hold my head up high knowing that I did everything that I said I was going to do and have worked incredibly hard and , as part of a team, I know that I am leaving Rockingham in a much stronger financial position, with more facilities, better policies, and more opportunities for residents than when I arrived."
Cr Whitfield created the Facebook page Baldivis/Rockingham Now and makes regular posts regarding local crime, council updates and community announcements.