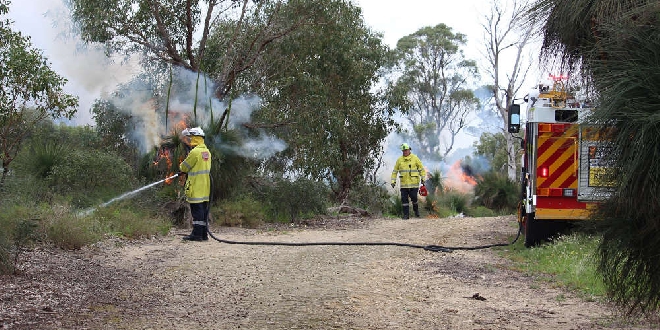 The City of Rockingham is urging residents to make sure they are prepared for any potential bushfires this bushfire season.
Landowners and occupiers across the City are required to ensure their property is compliant with the City's Fire Control Notice 2023/2024.
Firebreak inspections will begin on December 1 in rural and semi-rural areas, and infringements may be issued if a property is found to be non-compliant.
This year, the Prohibited Burning Period was brought forward by the Department of Fire and Emergency Services to Friday, November 10 in response to escalating fire danger across Western Australia.
This means that from now until March 31, 2024, no planned burning activities are permitted on any property in Rockingham, this includes all beaches within the City.
Community members are encouraged to stay informed of any alerts and warnings via the Emergency WA website and to familiarise themselves with the Australian Fire Danger Rating system.
City of Rockingham Mayor Deb Hamblin said establishing a bushfire plan was an important step residents can take to help prepare for this type of hazard.
"There are large parts of the City of Rockingham that are at risk of bushfire, and it is vital that community members living in these areas have a bushfire plan in place," Mayor Hamblin said.
"Your bushfire plan includes establishing where you, your family and animals will go in an emergency, what the trigger is for leaving your property, packing an emergency kit, connecting with neighbours and knowing where to get correct information during an emergency. Following these steps could save your life, and it will also make it easier for emergency services in the event your property comes under threat."
For more information on the City's Fire Control Notice visit rockingham.wa.gov.au/firecontrol
Copies of the 'Get Ready Rockingham' pocket guide are available via rockingham.wa.gov.au/getreadyrockingham or you can request one to be posted to you by emailing customer@rockingham.wa.gov.au