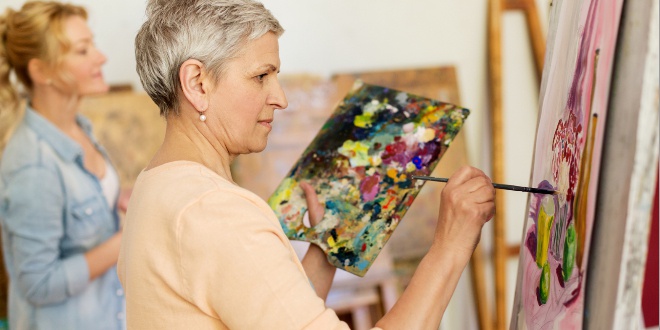 PIC: Bigstock
Local creatives have the opportunity to apply for a share in $20,000 worth of funding through the City of Mandurah's Creative Mandurah Grants.
The annual program gives a cash boost to creative groups and individuals to deliver projects and further their skills.
Applications are now open with grants of up to $2000 on offer for local creative projects.
Mayor Rhys Williams encouraged the local creative community to seize the opportunity to broaden their creative skills and shape Mandurah's vibrant future.
"In Mandurah, we want our creatives to be bold, to break new ground. We want to help our creatives to become the best they can be," he said.
"The City of Mandurah scholarships and grants provide many opportunities for us to support our community in finding new ways to broaden their skills and enhance their capacity to contribute to growing a stronger community here in Mandurah.
"We encourage you to apply now and to join us on our journey of creative self-discovery as we shape this new chapter for our city together."
Tennille O'Neill is a 2017 grant recipient, she used a funding boost to introduce the Tiny Doors Trail to Mandurah.
"Our vision to create the Tiny Doors Trail came to life through a Creative Mandurah Grant. Many people said they'd discovered parts of Mandurah they didn't know existed, and it was a fantastic way to encourage the kids to enjoy the outdoors," she said.
"A video of the trail has had more than 30,000 views on Facebook.
"Projects must develop and nurture the skill base of the local community or individual artists, express local culture and identity, use digital and emerging technologies, or help activate tourism in the region."
The City said priority will be given to projects with a focus on young people, the Binjared/Noongar community and other multicultural groups.
Applications close on June 29, you can apply here.