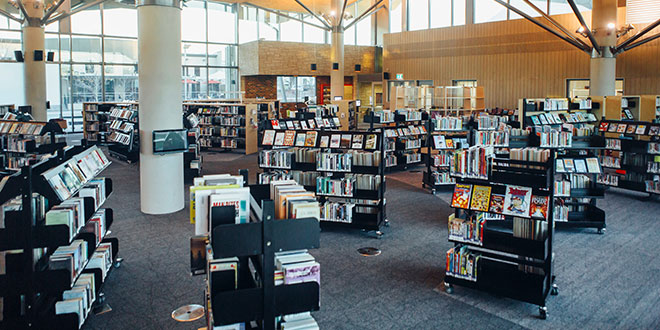 In response to the challenges posed by COVID-19, the City is now offering click and collect services at all library branches. Picture: City of Rockingham.
With all City of Rockingham library branches closed to in-person visits due to COVID-19, the City is pleased to announce that click and collect services are now being trialled across all branches.
As part of the trial, customers can borrow up to 10 items at a time, with items not due for return until 30 June 2020. Loans will be made on an appointment only basis, with customers required to contact their preferred branch in advance.
City library staff will then compile the requested items, and prepare them for collection in a way that follows the Australian Government and State Government social distancing guidelines.
Mayor Barry Sammels said the City was determined to continue offering a lending service to the community during COVID-19.
"The City is focused on giving the community the opportunity to borrow physical items during these times of social isolation," Mayor Sammels said.
"Our libraries are places that foster positive mental health and wellbeing outcomes for people of all ages, which is why we are delighted to be trialling click and collect during this testing time for the community."
Library customers who have existing reservations to pick up will be contacted by library staff directly to organise a collection time. Libraries will also be offering a special "mystery bag" as part of the click and collect service. Customers can call or email their branch to nominate a mystery bag pickup.
People interested in taking part in the click and collect service need to contact their library branch directly and speak with staff to make an appointment. The service is available between 10am – 4pm on weekdays.
Library membership is free for City of Rockingham residents. For more information on the City's click and collect services at the libraries visit rockingham.wa.gov.au/facilities-and-recreation/libraries/library-news-and-events#collect