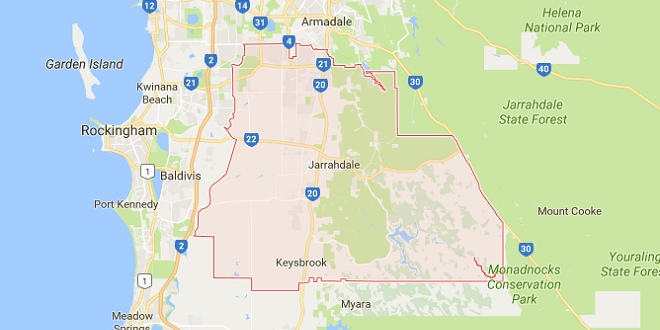 PIC: Google Maps
A community safety survey is being carried out in the Shire of Serpentine Jarrahdale.
The Shire wants to know what concerns residents have about community safety and crime prevention in the area by completing the 2017 Community Safety Survey, which is now open.
Some of the issues affecting the community in the previous Community Safety Survey were burglary, drugs, theft, anti-social behaviour and traffic, including hooning.
Shire President, Cr John Erren said 'The safety of our community is important to us and I encourage you to complete this survey so we have a good understanding of our community's issues and concerns.'
This information, together with the crime data provided by the WA Police, will be used to develop Community Safety and Crime Prevention initiatives.
To complete the survey, visit the Shire's website at www.sjshire.wa.gov.au/community-safety before Monday 14 August 2017.