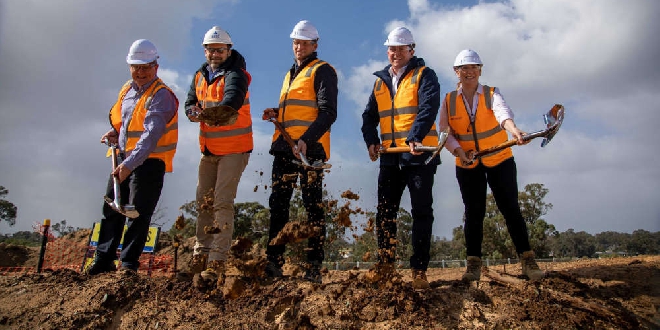 PIC: Premier Mark McGowan/Facebook
Construction is now underway on the new Lakelands Train Station.
Contractor ADCO Constructions is starting early works on the site including modifications to existing overhead line equipment and rail corridor earthworks.
Up to 200 jobs are expected to be supported during construction.
When complete, the new station will include a pedestrian overpass providing access to platforms on either side of the rail line, toilets, bicycle parking facilities, a bus interchange, and approximately 400 parking bays.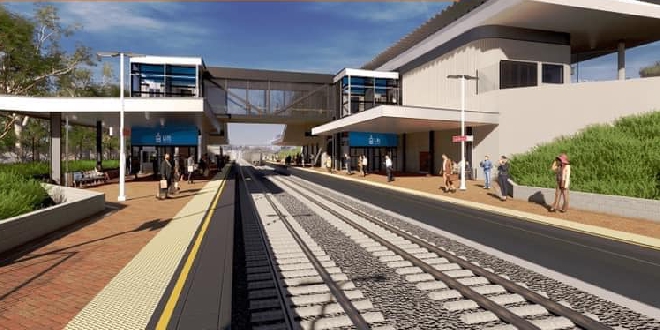 The new station is seven kilometres north of Mandurah Station off Lake Valley Drive and will cater for the area's growing suburbs including Lakelands, Madora Bay and Meadow Springs, providing a 50-minute journey to the Perth central business district.
The new station is forecast to initially generate about 2,300 daily boardings, increasing to about 3,500 by 2031.
"It's an exciting milestone today with work commencing on our tenth METRONET project, Lakelands Station," Premier Mark McGowan said.
"The southern suburbs are booming, with the Mandurah Line the busiest on our rail network, so this station will alleviate pressure on the nearby Mandurah and Warnbro Stations."
The project is jointly funded by the Morrison Government and Western Australian Government, with 80 per cent provided by the Morrison Government.
Canning MP Andrew Hastie said the Lakelands Train Station will be a welcome addition to the community.
"It is very exciting to see work commencing at last on Lakelands Station," Mr Hastie said.
"This station is a long-held dream for many people in the north Mandurah community - some residents have waited a decade for it to arrive. The works happening today prove what's possible when locals work together and refuse to give up.
"The strategy of a station integrated into the community like this will make it easier for pedestrians and cyclists to access, increasing social and economic mobility. Lakelands will also reduce pressure on Mandurah station and locals roads, and help get people home sooner."