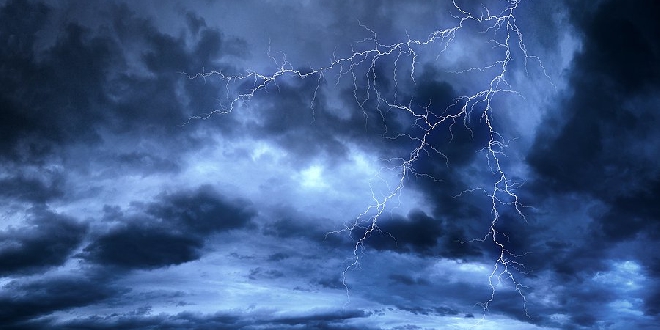 PIC: File
Mandurah residents are being urged to prepare for severe weather set to hit the region this afternoon and into tonight.
A severe weather warning has been issued from Geraldton down to the Great Southern region.
Widespread damaging winds averaging 60 to 70km/h with gusts of up to 125km/h are forecast.
Heavy rainfall of between 50mm to 70mm is also expected within a six-hour period.
"Locations which may be affected include Jurien Bay, Perth, Mandurah, Bunbury, Busselton and Margaret River," a Bureau of Meteorology spokesperson said.
"This front is expected to windier than a typical front and is likely to see the kind of weather that is only seen around twice a year."
WHAT TO DO:
• Store or weigh down loose objects around your home like outdoor furniture that could be picked up and thrown by strong winds, causing damage or injury
• Ensure your emergency kit is complete including a battery operated radio, torch, spare batteries and first aid kit
• Ensure pets and animals are in a safe area
• Move vehicles under cover
• Boat owners should securely moor their boats
• Campers should find safe shelter away from trees, powerlines, storm water drains and streams
• Unplug electrical appliances and avoid using landline telephone if there is lightning.
IF YOU NEED ASSISTANCE:
• If it is safe to do so, please do what you can to help yourself before calling the SES for assistance.
• If your home has been badly damaged by a storm, call the SES on 132 500.
• In a life threatening situation call 000.
After a storm SES volunteers make temporary repairs to homes that have been badly damaged, such as roofs that have been ripped off or large fallen trees on homes or cars.